Study of the Day: Zinc Helps Save Children With Severe Pneumonia
In a Ugandan trial, immunity-boosting zinc supplements improved the chances of survival of kids suffering from this respiratory disease.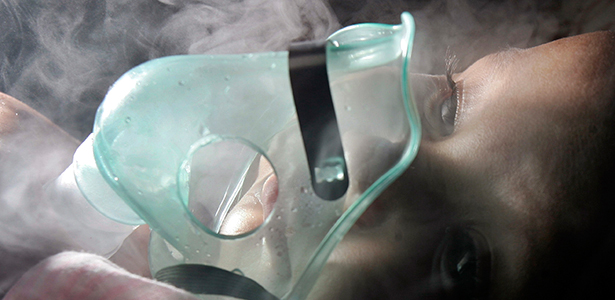 PROBLEM: Though respiratory tract infections are the most common cause of death in children under the age of five in developing countries, few studies have examined the impact of simply adding zinc to standard antibiotic therapy on pneumonia.
METHODOLOGY: In a double-blind, randomized trial, researchers from Makerere University in Uganda administered standard antibiotic therapy to 350 children, aged six months to five years old, with severe pneumonia. Half the children were given zinc while the other half were given a placebo. The scientists then monitored case fatalities as well as the time it took the children to normalize their respiratory rates, temperatures, and oxygen saturation levels.
RESULTS: While there was no difference between zinc and the placebo in the time it took to recuperate, the risk of death between the two groups was very different. Only four percent of the children taking zinc died compared to 12 percent of the children who did not consume zinc. HIV-infected children who took zinc were also three times more likely to recover from their infection.
CONCLUSION: Zinc supplements drastically improve the chances of survival of children with severe pneumonia who are given standard antibiotic therapy.
IMPLICATION: Providing zinc to children with pneumonia is a cheap and easy way to save lives. "We would only need to give 13 of these children with pneumonia zinc on top of their antibiotics to save one life," says co-author James Tumwine in a statement. "This equates to about $4 -- a small price to pay."
SOURCE: The full study, "Zinc Adjunct Therapy Reduces Case Fatality in Severe Childhood Pneumonia: a Randomized Double Blind Placebo-Controlled Trial," is published in the journal BMC Medicine.
Image: Edgard Garrido/Reuters.