Study of the Day: Towns With Small Businesses Have Healthier People
The rewards of a vibrant small business sector go beyond economics: Research shows places that rely on large retailers have more problems.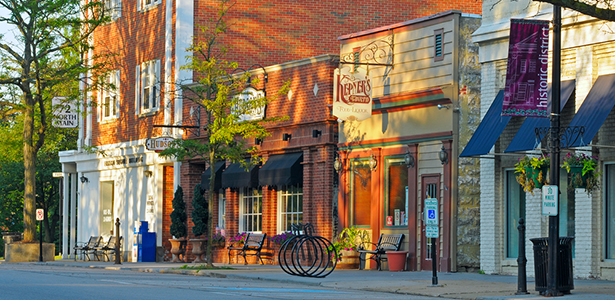 PROBLEM: Sociologists are divided on how small businesses affect public health. Some say that mom-and-pop operations symbolize a greater investment in the community so proprietors may value the well-being of their employees, customers, and other local citizens more. Others, however, argue that large companies may be better at providing pension plans and health insurance.
METHODOLOGY: Researchers at Louisiana State University and Baylor University looked at health, business, and housing data from 3,060 counties in the contiguous United States. More precisely, they analyzed the 2000 Census of Population and Housing, the 2007 Centers for Disease Control Obesity and Diabetes Estimates, the National Center for Health Statistics Compressed Mortality records from 1994 to 2006, and the 2002 County Business Patterns and the 2002 Nonemployer Statistics.
RESULTS: Counties with more small businesses tend to have lower rates of mortality, obesity, and diabetes, while those with more large retailers tend to post higher rates of these poor-health indicators. The authors explain that communities with thriving small businesses may be more likely to support bond issues for health infrastructures, recruit physicians, push for local anti-smoking legislation, promote community health programs, and support local farmers' markets.
CONCLUSION: Places with a greater proportion of small businesses have healthier residents.
IMPLICATION: The rewards of a vibrant small business sector go beyond economics. "Some communities appear to have thriving small business sectors that feature entrepreneurial cultures that promote public health," says lead author Troy C. Blanchard in a statement. "A place like this has a can-do climate, a practical problem-solving approach in which a community takes control of its own destiny."
SOURCE: The full study, "The Health and Wealth of U.S. Counties: How the Small Business Environment Impacts Alternative Measures of Development" (PDF), is published in the Cambridge Journal of Regions, Economy and Society.
Image: Shutterstock.