Study of the Day: News Junkies Are Well-Informed and Much Healthier
Watching television isn't all bad. New research shows that, when used to gain information, it can lead to more healthful eating choices.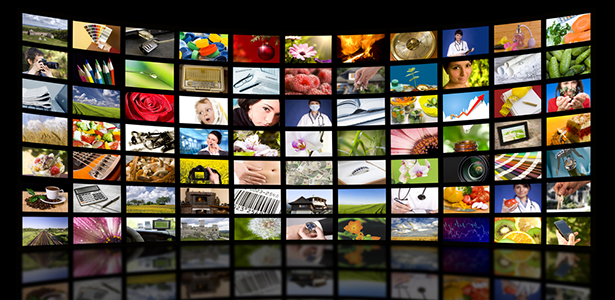 PROBLEM: Scientists who analyze the relationship of television viewing and health usually come to negative conclusions. Their studies, which often equate watching TV with physical inactivity and snacking, point to its deleterious effects on obesity, a major cardiovascular risk factor. But can people who indulge in mass media also be making more healthful decisions based on the information they consume?
METHODOLOGY: Scientists from the Research Laboratories at the Fondazione di Ricerca e Cura "Giovanni Paolo II" in Campobasso analyzed data from a sample of more than 1,000 people from a large epidemiological study that recruited 25,000 subjects in Molise, a southern region of Italy. They collected information about their medical condition, lifestyle, and dietary habits, and asked the respondents to complete a specific questionnaire on mass media usage, from TV viewing to newspaper and magazine reading and surfing the Internet.
RESULTS: The people who were most exposed to information delivered by any mass media source reported higher adherence to a Mediterranean diet, which is considered the healthiest eating model in the world and the most effective for reducing the risk of chronic and neurodegenerative diseases. More precisely, they reportedly ate less animal fats and more fruits and fresh fish.
CONCLUSION: When used for information, TV, newspapers, and the Internet may have a positive impact on one's health.
SOURCE: The full study, "Mass Media Information and Adherence to Mediterranean Diet: Results From the Moli-sani Study," is published in the International Journal of Public Health.
Image: scyther5/Shutterstock.