Study of the Day: Most Older Adults With Hearing Loss Are Untreated
Researchers from Johns Hopkins estimate that nearly 23 million Americans should start using hearing aids or risk poor cognitive functioning.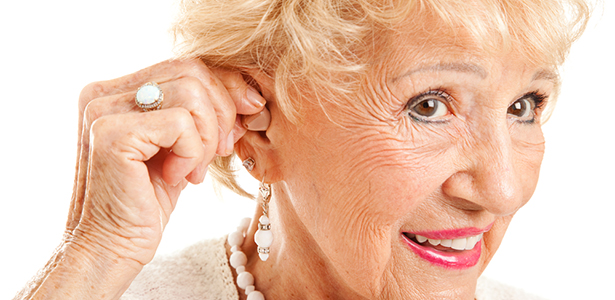 PROBLEM: Though there's growing evidence that hearing loss is tied to poorer cognitive functioning and the risk of dementia, estimates about hearing aid use have relied on industry marketing data or focused on groups that don't represent a true sample of the U.S. population.
METHODOLOGY: To address this data gap, Johns Hopkins researchers Wade Chien and Frank Lin used data from the 1999-2006 cycles of the National Health and Nutrition Examination Survey, a research program that has periodically gathered health information from thousands of Americans since 1971. During those cycles, participants answered questions about whether they used a hearing aid and had their hearing tested.
RESULTS: Only about one in seven people with hearing loss age 50 or older have been treated, even though hearing aid use rose with age, ranging from 4.3 percent in individuals 50 to 59 years old to 22.1 percent in those 80 and older. Overall, another 23 million could benefit from using the devices.
CONCLUSION: Millions of older adults with hearing loss should start using hearing aids. Lin notes in a statement that many may be avoiding their use because health insurance often does not cover the costs and they may be under the misguided belief "that hearing loss is an inconsequential part of the aging process and you can't do anything about it."
SOURCE: The full study, "Prevalence of Hearing Aid Use Among Older Adults in the United States," is published in the journal Archives of Internal Medicine.
Image: Lisa F. Young/Shutterstock.