Study of the Day: More Evidence That We're a Very Needy Species
New research in Psychological Science tests the power of minute human interactions and finds that being ignored hurts, even by a stranger.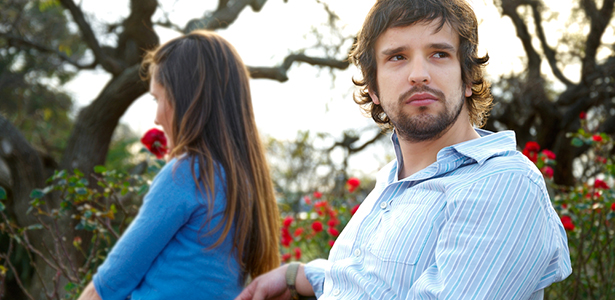 PROBLEM: Psychologists already know that humans need to relate with others to be happy and that being left out can be stressful. But just how small a cue is necessary to help someone feel connected?
METHODOLOGY: Researchers led by Purdue University's Eric D. Wesselmann carried out a field experiment on campus with 282 randomly selected participants. A research assistant walked along a well-populated path, picked a subject, and either met that person's eyes, met their eyes and smiled, or looked in the direction of the person's eyes but past them, as if looking through air. When the assistant had passed the person, he or she gave a thumbs-up behind the back to indicate that another experimenter should stop that person. The second experimenter then asked, "Within the last minute, how disconnected do you feel from others?"
RESULTS: People who had gotten eye contact from the research assistant, with or without a smile, felt less disconnected than people who had been looked at as if they weren't there.
CONCLUSION: A feeling of inclusion can come from something as simple as eye contact. Conversely, being ignored hurts, even by a stranger.
CAVEAT: The researchers note that the effect of social inclusion and exclusion may also be affected by culture or context. They write in their paper: "Lack of acknowledgment may be more painful in some locations (e.g., small towns) and may be normative and preferred in other locations (e.g., large cities)."
SOURCE: The full study, "To Be Looked at as Though Air: Civil Attention Matters," is published in the journal Psychological Science.
Image: Pavzyuk Svitlana/Shutterstock.