Study of the Day: Massage Speeds Up Muscle Healing, Reduces Pain
Finally. New research led by a pair of McMaster University researchers proves that getting a massage is actually "therapeutic."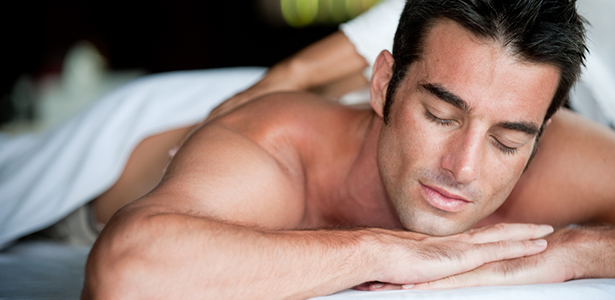 PROBLEM: Even though getting a massage is an increasingly popular way to alleviate pain and stress, very little work has been done to understand the molecular underpinnings of this healing process.
METHODOLOGY: Researchers led by McMaster University scientists Justin Crane and Mark Tarnopolsky documented the biological changes that massage evokes in 11 young men who pushed themselves to exhaustion on a stationary bike by analyzing their leg-muscle biopsies prior to the exercise, immediately after 10 minutes of massage, and after a 2.5 hour recovery period.
RESULTS: The participants' thigh muscles showed microscopic tears and inflammation, but just 10 minutes of pushing and kneading reduced signs of inflammation. Massaged muscle cells were also better able to make new mitochondria, which promote faster recovery from exercise-induced muscle damage. Interestingly, the popular belief that massage helps clear lactic acid from tired muscles proved false.
CONCLUSION: Massage speeds up muscle healing by activating molecules that reduce inflammation and promote mitochondrial growth.
IMPLICATION: Most pain medications may be replaced by massage therapy since it blunts muscle pain by the same biological mechanisms.
SOURCE: The full study, "Massage Therapy Attenuates Inflammatory Signaling After Exercise-Induced Muscle Damage," is published in the journal Science Translational Medicine.
Image: Phil Date/Shutterstock.