Study of the Day: Even Low Doses of Sleeping Pills Triple Death Risk
Common hypnotic drugs like Ambien, Sonata, and Lunesta may significantly increase mortality and cancer risk, new research suggests.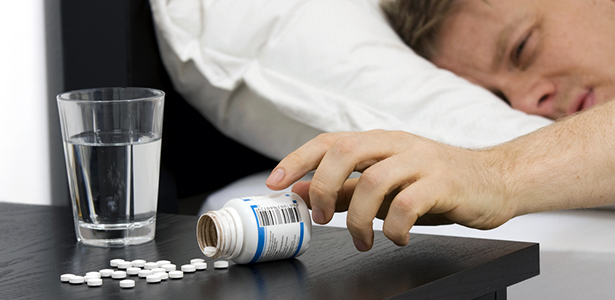 PROBLEM: In 2010, nearly one in 10 adults in the U.S. took sleeping pills. But how safe are they?
METHODOLOGY: Researchers at the Scripps Clinic Sleep Center tracked the survival of 10,529 people who were prescribed sleeping pills for an average of 2.5 years. They compared these subjects, whose average age was 54, to 23,676 people who had not been prescribed sleeping pills over the same period. They also adjusted the data to account for age, gender, smoking, body mass index, ethnicity, marital status, alcohol use, and previously diagnosed cancer.
Some of the drugs tested in the trial were temazepam (Restoril), zolpidem (Ambien), eszopiclone (Lunesta), and zaleplon (Sonata).
RESULTS: Those prescribed fewer than 18 doses of sleeping pills a year were more than 3.5 times as likely to die as those in the control group. Moreover, the risk of death of moderate (18 to 132 doses) and heavy users (132+ doses) were four and five times greater than that of non-users, indicating that the risk level rose in tandem with increasing doses. Heavy users were also at higher risk of developing several types of cancer.
CONCLUSION: Sleeping pills are associated with a more than threefold increase in mortality risk, even if seldom used.
IMPLICATION: Alternatives to hypnotic drugs for the treatment of insomnia may be warranted, the authors say in a statement. Their journal editor, Trish Groves, agrees: "Although the authors have not been able to prove that sleeping pills cause premature death, their analyses ... raise important concerns and questions about the safety of sedatives and sleeping pills."
SOURCE: The full study, "Hypnotics' Association With Mortality or Cancer: A Matched Cohort Study," is published in the journal BMJ Open.
Image: Henrik Winther Andersen/Shutterstock.