Study of the Day: Depressed Kids Are More Likely to Be Bullied
New research underscores the need for early diagnosis of adolescent depression, as it leads to peer aggression and social exclusion in middle school.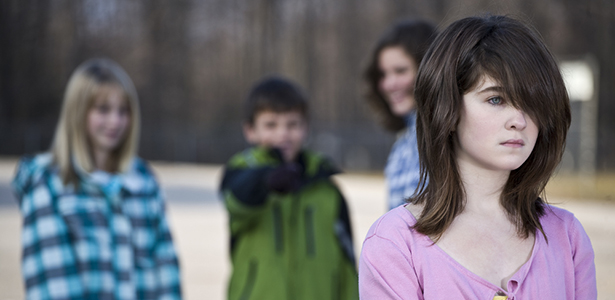 PROBLEM: Previous studies have shown that peer victimization can cause depression and a host of other psychological problems in kids. But can a prolonged state of intense sadness also be the cause of bullying, not just its effect?
METHODOLOGY: Researchers at Arizona State University and the University of Illinois, Urbana-Champaign followed 486 children from fourth through sixth grade. In the spring of each academic year, they told the kids to complete surveys that measured their symptoms of depression, peer victimization, and peer acceptance. The scientists also asked the children's teachers and parents to recall classic signs of depression, including frequent crying and lack of energy, as well as bullying incidents that were manifested physically, verbally, or relationally.
RESULTS: Being depressed in fourth grade predicted peer victimization in fifth grade and difficulty with peer acceptance in sixth grade.
CONCLUSION: Depression forecasts aggression and social exclusion in peer relationships in middle school.
IMPLICATION: Though many assume that problematic childhood relationships drive depression, lead author Karen P. Kochel says in a statement that this malady "might in some circumstances leave a lasting scar that interferes with key developmental milestones, such as the ability to establish healthy relationships with peers."
SOURCE: The full study, "Longitudinal Associations among Youths' Depressive Symptoms, Peer Victimization, and Low Peer Acceptance: An Interpersonal Process Perspective," is published in the journal Child Development.
Image: O Driscoll Imaging/Shutterstock.