Study of the Day: Conspiracy Buffs Will Believe Even the Impossible
Research from the U.K.'s University of Kent shows that a strong distrust of authorities can lead people to embrace just about anything.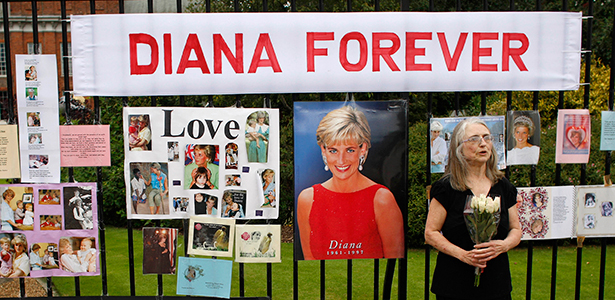 PROBLEM: A feeling that elites have some nefarious agenda can lead to suspicion of the claims they make. While previous research has shown that this distrust can lead the paranoid to believe conspiracy theories that complement one another, can this distrust also push them to endorse contradictory ones?
METHODOLOGY: To see if conspiracy views were strong enough to lead to inconsistencies, a team of University of Kent psychologists in the U.K. asked 137 college students if Princess Diana was murdered or still alive. In another trial involving the death of Osama bin Laden, the authors asked 102 respondents whether they believed he was already dead when the raid took place or if he was never killed.
RESULTS: The more people thought there "was an official campaign by the intelligence service to assassinate Diana," the more they also believed that "Diana faked her own death to retreat into isolation." As for bin Laden, those who believed that he was already dead were also the most likely to agree that he is still living.
CONCLUSION: Conspiracy theorists see authorities as fundamentally deceptive so they quickly embrace other accounts, even ones that are implausible. The authors say in a statement: "Any official explanation is at a disadvantage, and any alternative explanation is more credible from the start."
SOURCE: The full study, "Dead and Alive: Beliefs in Contradictory Conspiracy Theories" (PDF), is published in the journal Social Psychological and Personality Science.
Image: Kieran Doherty/Reuters.