Study of the Day: Babies Are Smart, Can Grasp Basics of Physics Early
New research from Northwestern University shows that infants as young as two months understand how objects around them work.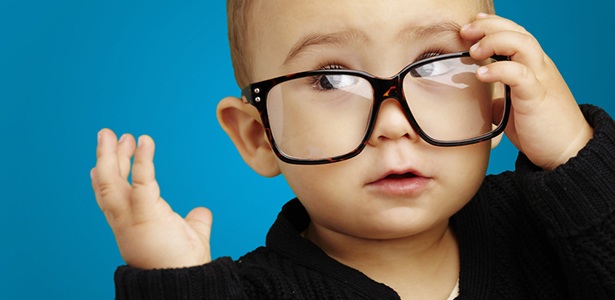 PROBLEM: Babies are smart. They can be trained to concentrate, mimic the people they trust, and tell right from wrong. Are they also born with a basic understanding of physics?
METHODOLOGY: Researchers led by Northwestern University psychology professor Susan J. Hespos reviewed the scientific literature on infants to determine if, like adults, they can predict the behavior of materials that they interact with. One of the surveyed studies, for example, checked if babies could distinguish between objects that can be held or thrown and substances like water that can only flow or be poured.
RESULTS: By five months of age, infants expect non-cohesive substances like water and sand to pour. Even more impressive, by two months -- the earliest age at which testing can be done -- they understand that unsupported objects will fall and that hidden objects do not cease to exist.
CONCLUSION: Babies may be born with knowledge of how things in their environment operate.
IMPLICATION: Parents don't start from scratch when they teach their infant how to navigate the physical world. As co-author Kristy vanMarle puts it: "Natural interaction with the parent and objects in the world gives the child all the input that evolution has prepared the child to seek, accept and use to develop intuitive physics."
SOURCE: The full study, "Physics for Infants: Characterizing the Origins of Knowledge About Objects, Substances, and Number" (PDF), is published in the journal Cognitive Science.
Image: Aaron Amat/Shutterstock.