Professional Help: 5 Tips for Tiger-Free Immigrant Parenting
Chinese mom and human development scholar Desiree Qin discusses healthful ways to build expectations and manage an acculturation gap.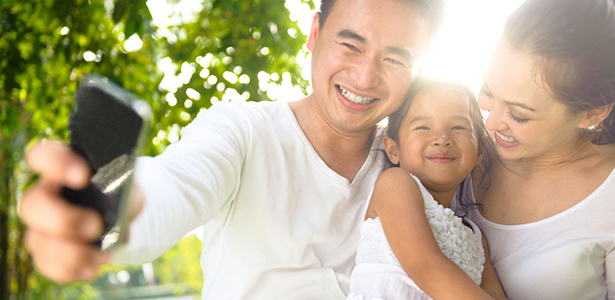 One in five public school students in the U.S. today is a child from an immigrant family, and this number is projected to grow to one in three by 2040.
The problem is, immigration tends to destabilize family dynamics over time. School-age kids pick up English and absorb cultural norms sooner than their parents, and this acculturation gap often leads to conflicts that harm children's adaptation and development. New studies by Michigan State University scholar Desiree Qin in New Directions for Child and Adolescent Development and the Journal of Adolescence also suggest that Tiger-style parenting may lead to children who achieve more but are also more depressed, anxious, and insecure.
This week on Professional Help, Qin offers five tips from her papers as well her own experiences as a Chinese mom to help immigrant parents ensure that their kids become successful and happy. "What is most beneficial to children, regardless of the culture," she notes, "is clear and high expectations in a warm and loving family environment."
---
Be present and stay connected. The amount of time parents and children spend together often becomes an issue for many families after immigration, especially in working-class families where both parents may work long hours to make ends meet. Yes, families today are under a lot of financial pressure. But eat dinner together whenever possible and talk to your children. Some parents who don't get to see their children a lot because of work demands leave notes for their children as a way to maintain communication.
Discuss your expectations positively. Immigrant parents often had to give up a lot to come to a new country, often for their children's education. As a result, parents have very high hopes for children's academic achievement. Research shows that children can benefit from high expectations; however, it is important for these to be communicated in a positive manner. Avoid pestering your children to study or comparing them to other kids, including their siblings. And if any of them brings home an unsatisfactory grade, suppress your disappointment and figure out how to help instead.
Pay attention to your children's emotional and social needs, not just their educational success. Research shows that efforts to drive children to succeed academically at the cost of a child's social competencies and mental health can backfire and lead to long-term psychological problems. Encourage your children to spend time with their friends, and get to know them as well. Go to your children's school periodically and ask their teachers about how they're doing. When your children seem down or unusually quiet, find out why.
Do not parent alone. Build a community for you and your children. Research shows that children and parents both benefit from a strong community. Form connections, talk to other parents, and seek opportunities for your child to hang out with peers from the same immigrant community. This can help your children maintain their heritage language and develop a positive ethnic identity.
Take advantage of the best of both worlds. After immigration, some old parenting strategies may not work anymore. Children notice how their parents are different from their friends' parents or the parents they see on TV, and they may feel stressed when parents rigidly adhere to traditional home-country practices. Be more attuned to your new cultural context and flexible in your parenting strategies. You can, for instance, maintain high expectations of their children and give them more freedom in their decision-making at the same time.
Image: merzzie/Shutterstock.