Live in the Present, Plan for the Future: Retirement Communities
Most senior citizens will need the kind of long-term care that a living facility can provide, but choosing the right one is no simple task.
Most senior citizens will need the kind of long-term care that a living facility can provide, but choosing the right one is no simple task.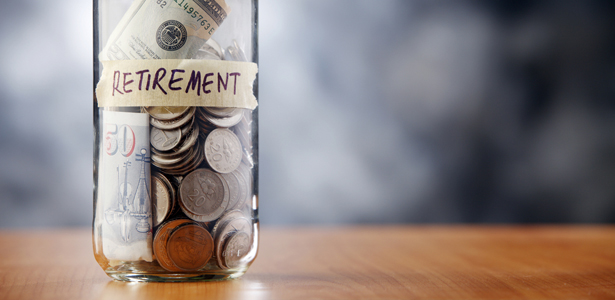 When one reaches a certain age, owning and maintaining a home can become a real burden. Seniors, many of whom aren't as mobile as they used to be, don't want to deal with the hassles of mowing the lawn, cleaning the gutters, and watering the plants. Retirement communities offer a chance to leave those chores behind and embrace a new, care-free lifestyle. With so many types of communities available, what factors should seniors focus on in their decision making? And how can they prevent making costly mistakes?
Whether you're considering a retirement community for yourself or for an aging parent, here are a handful of guidelines that everyone should follow to make a transition as smooth as possible:
COUNTLESS HOMES, DIVERSE PRICES: Entrance fees into a retirement community will typically start in the five-figure range and can go as high as $500,000 or more for luxury properties. Features including the size and the location of one's specific apartment can greatly affect prices -- but the costs don't end there. Maintenance fees usually start at $2,000 (per month) and will normally include your residence, food, and medical care. Other amenities can include linen service, a fitness center, and a wide variety of programs to stimulate the mind, the body, and the soul. Now more than ever communities run both a financial and medical evaluation to ensure tenants meet the community's entrance standards.
HEALTHY SENIORS HAVE THE BEST OPTIONS: It's unfortunate that seniors with serious illnesses such as cancer or dementia may be rejected from many retirement communities. This is usually done via the physical or psychological screenings that will filter those who aren't in good health. Subsequently, it's important to seek entry into a community while you're still relatively young and in good health.
KNOW WHAT YOU WANT: When one is selecting a retirement community, the future matters almost as much as the present. What kinds of services will you want five or 10 years from now? Will it be simple home maintenance or will you want someone to help with bathing, walking, or eating? And what of the community itself -- do you want a top-of-the-line fitness center or a golf course? What about trips to the theater or museums? Keep in mind that while it may seem like a remote possibility at the moment, research from the U.S. Department of Health and Human Services has determined that 70 percent of people over the age of 65 will need some kind of long-term care during their golden years.
One option is a Continuing Care Retirement Community (CCRC), where independent living, assisted living, nursing care, and memory care are all housed in the same facility. This allows residents to enlist in one program that suits their needs at a particular time, then transfer to another as their health changes. However, just because a facility has a program dedicated to a specific condition -- say, Alzheimer's -- does not mean you or a spouse will be granted entry. It is imperative to determine beforehand whether or not a given community guarantees on-site access to a particular program.
LOCATION, LOCATION, LOCATION: If you're contemplating moving into a retirement community, you have plenty of options in terms of locale. Are you a northerner who's looking for some Florida sunshine? Or perhaps you are interested in the intellectual and cultural stimulation a college town can offer. Whatever the case, most retirees still like being within driving distance of their friends and family members, so perhaps staying local is best. And no matter how beautiful the brochure, be sure to visit prospective communities multiple times, and even inquire about staying overnight to provide a sense of the community experience. Visiting during different seasons is a great idea as well, if nothing else to see how the community looks after a snowstorm, and how the grounds are maintained during the summertime. Residents can also provide candid feedback about community management.
DON'T GO IT ALONE: As we all know, buying or investing in any kind of property is a complicated ordeal. Retirement communities usually involve upfront fees, meal plans, and many other variable costs that can leave even the savviest of consumers confused. For instance, what happens if the community falls on hard times -- or even goes into foreclosure?
Investigate how much money the community has in reserves. Determine exit fees and what your options are if your partner passes away. Registered Investment Advisory firms or other financial professionals can make excellent advocates. With so many communities available, competition is healthy, which means there is usually room to negotiate many aspects, from the size of a room to its location, as well as the number of meals included in a monthly fee. In the past, I have been able to negotiate significant reductions in upfront fees and secure interest-free terms for extended payments, or loans to facilitate the sale of your current residence.
Choosing a retirement community goes far beyond selecting a floor plan -- it's about finding a safe and happy environment to spend your golden years. In addition to satisfying social, recreational, and medical requirements, the community you choose should be financially sound and provide an array of care options that will meet your future health and lifestyle needs.
Image: discpicture/Shutterstock.