Komen VP Karen Handel Quits Over Planned Parenthood Dispute
The one-time gubernatorial candidate from Georgia who ran on a pro-life platform admitted she wanted funding cut to the network of clinics.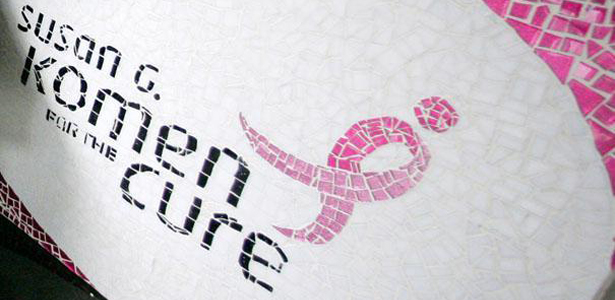 Karen Handel, Susan G. Komen for the Cure's vice president for public policy, has resigned from the breast-cancer charity following a funding dispute involving Planned Parenthood, according to the Associated Press, which has obtained a letter that Handel sent out to the organization.
"I am deeply disappointed by the gross mischaracterizations of the strategy, its rationale, and my involvement in it," Handel wrote in the letter. "I openly acknowledge my role in the matter and continue to believe our decision was the best one for Komen's future and the women we serve."
Reporters have speculated about Handel's involvement since last week, when it was first announced that Komen would cut its funding from the controversial clinics, but Handel's admission is a new revelation in this ongoing story, and will likely re-ignite debates over whether or not this was a political decision. Last week, Susan G. Komen CEO Nancy Brinker denied that was the case, and Handel, who ran for governor of Georgia in 2010 on a pro-life platform, has kept quiet until now.
An AP source "with direct knowledge of decision-making at Komen's headquarters in Dallas" confirmed that new grant-making criteria, which would bar any organizations currently under investigation, were deliberately adopted to target Planned Parenthood. The network of clinics is the subject of a budgetary probe led by Florida Republican Cliff Stearns, chairman of the House Energy & Commerce Subcommittee on Oversight and Investigations.
We wrote about Handel after news broke that Planned Parenthood was losing its funding:
Karen Handel, who ran for governor of Georgia in 2010 and lost, despite an endorsement by none other than Sarah Palin, has been Komen's senior vice president for public policy since April 2011. On her campaign blog (fire up the Internet Archive's Wayback Machine because, curiously, these pages don't exist anymore), Handel wrote: "I will be a pro-life governor who will work tirelessly to promote a culture of life in Georgia. ... I believe that each and every unborn child has inherent dignity, that every abortion is a tragedy, and that government has a role, along with the faith community, in encouraging women to choose life in even the most difficult of circumstances. ...since I am pro-life, I do not support the mission of Planned Parenthood."

Handel even "promised to eliminate funding for breast and cervical cancer screenings provided by" Planned Parenthood, according to Jezebel.
Image: Associated Press.