Impaired Driving Skills Just the Latest Problem With Marijuana Use
Researchers have shown that acute cannabis consumption can lead to a host of medical issues, including, now, automobile accidents.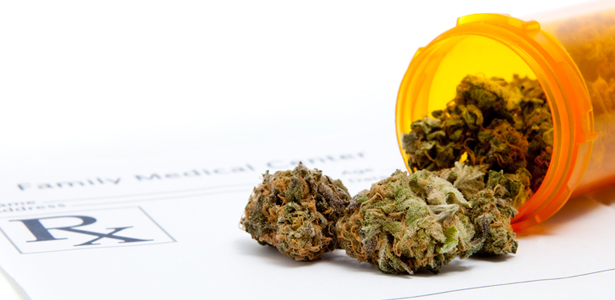 In laboratory and simulator settings, cannabis consumption impairs driving skills, but whether the same is true for real-world driving has remained unclear. In a new meta-analysis of nine observational studies involving nearly 50,000 participants, investigators examined whether recent cannabis consumption (determined by toxicologic analysis of whole blood or by self-report) raises risk for motor vehicle accidents.
Driving under the influence of cannabis was associated with significantly higher risk for motor vehicle accidents than driving unimpaired, the researchers found. (The full study, "Acute Cannabis Consumption and Motor Vehicle Collision Risk: A Systematic Review of Observational Studies," is published in the British Medical Journal.)
* * *
Acute cannabis consumption has now been proven to substantially increase the risk for motor vehicle accidents, whether fatal or not. And we are learning that cannabis can lead to a whole host of other medical problems.
There is abundant circumstantial evidence pointing to a plausible biological relationship between marijuana smoking and lung cancer. We may be lacking the smoking gun, but few juries could fail to convict on this evidence.
We have the advantage of knowing that consistent smoke inhalation, whether tobacco, marijuana, or anything else, is a really bad thing. For instance, the high incidence of lung cancer among non-smoking Chinese women in Hong Kong has been linked, at least in part, to cooking fumes associated with frying. Smoke in wildland fires in the United States has at least 15 carcinogens, and risk assessment for firefighters with chronic smoke exposure includes a significant excess of cancers.This allows us to be even more certain of a probable link between marijuana smoking and lung cancer, and not to be too hung up about wanting more evidence.
Several studies link marijuana use to psychosis, anxiety, and panic attacks. The heavier the use, the greater the propensity toward psychologic symptoms. Additionally marijuana has been associated with gum disease according to a recent prospective study. Heavy usage is also linked to a loss of intelligence and even a marijuana withdrawal syndrome (PDF).
Studies on marijuana used medicinally as opposed to recreationally are lacking; this is, at least in part, because of the current restrictive scheduling of the drug. However, the available evidence shows that marijuana is effective in the treatment of chronic pain, muscle spasms resulting from various diseases (including multiple sclerosis), severe nausea, anorexia and wasting, glaucoma, and seizure disorders. Each state that allows the medical use of marijuana has ratified its own set of approved indications.
Marijuana is a drug that poses significant risks to our overall well-being. Therapeutic interventions will require further study in order to determine the efficacy of this drug.
Image: Gordon Swanson/Shutterstock.