Elizabeth Gilbert on Schopenhauer and the Secret to Happiness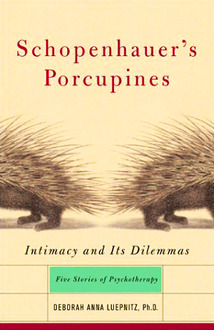 In January of 2010, PBS aired a fascinating series titled
This Emotional Life
, exploring cutting-edge insights from cognitive and behavioral science to explain some of the "why" behind a wide range of mental illness and mental health, from addiction to depression to resilience. The series featured a number of prominent authors, psychologists, clinicians, and other public figures, discussing the science and everyday grit of these complex issues.
Among them was Elizabeth Gilbert, who authored Eat, Pray, Love and gave one of the best TED talks of all time. Gilbert relays the porcupine dilemma made famous by German philosopher Schopenhauer -- a beautiful metaphor for how we choose to go through the world and relate to others, in a quest to master the intricate balance of protective self-containment and the vulnerability necessary for the warmth of true intimacy.
For a deeper dive, see Deborah Luepnitz's Schopenhauer's Porcupines: Intimacy and Its Dilemmas.

This post also appears on Brain Pickings, an Atlantic partner site.