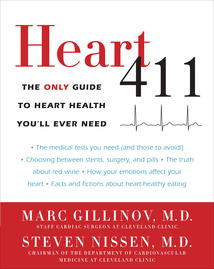 After receiving the diagnosis of heart disease, one of the first questions is always "Why did I get coronary heart disease?" We all know the traditional risk factors for heart disease: high cholesterol, smoking, obesity, poor diet, diabetes, family history, lack of exercise. Should we add stress and negative emotions to this list? Even after hundreds of scientific studies on this topic, the question still generates controversy and, in some cases, intense emotion.
While causality is unproven, there appears to be an association between coronary heart disease and anger, anxiety, and depression. Some suggest this could be due to the damaging behaviors that often accompany negative emotions (e.g., smoking, poor diet, lack of exercise), or the physiological effects that emotions can have on the heart and blood vessels (e.g., high blood pressure). Later, we will delve more deeply into how emotional stress affects the heart. For now, we will present the evidence suggesting an association between development of heart disease and two negative emotions, anger and anxiety.
ANGER
The relationship between the heart and the constellation of emotional traits that includes anger, hostility, and cynicism has been examined extensively in observational studies. Although such studies are not considered the highest level of evidence, the findings are so consistent that they can't be ignored.