Accidental Tourists: How 2 Gerontologists Found Their Field
Judy Howe and Bob Maiden both stumbled into their careers, but are now committed to making students aware of joys of working with elderly.
Judy Howe and Bob Maiden both stumbled into their careers, but are now committed to making students aware of joys of working with the elderly.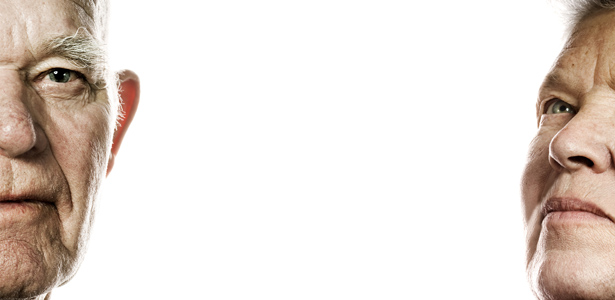 We have both dedicated our careers to working with older adults. Now that we are in our sixties, we hope that younger people will be drawn to us. However, that doesn't seem to be happening at this point -- why aren't young people selecting careers in aging? Being a gerontologist or geriatrician is a rewarding career, with complexities, challenges, and opportunities given the aging of our cohort, the Boomers. Gerontologists study and teach about the aging process and the issues related to aging, whereas geriatricians practice a specialized field of medicine and provide clinical care to older adults. Gerontologists work in a wide variety of occupations from social workers to certified nurses aides, from directors of area agencies on aging to in-home health aides, from certified planners to financial planners, from biologists to thanatologists and so on. But younger people are not choosing gerontology or geriatrics as a career in part because it is an unknown profession to most students. Those who have been working in the field of gerontology and geriatrics have been struggling for years about the flat rate of recruitment into the field.
The 2008 Institute of Medicine report, "Retooling for an Aging America: Building the Health Care Workforce," underscores that our current health care system is ill-equipped to deal with this pending crisis. The report lays out the demographics, health status, and long-term needs of this population, and the challenges in caring for the aging population. It recommends that all health care professionals be trained to care for older adults and that there needs to be increased recruitment and retention of geriatric specialists in all fields of practice. There have also been several bills before Congress to provide incentives for individuals working with older adults, including the Caring for an Aging America Act co-sponsored by Senators Boxer, Kohl, Collins, and Sanders. This bill provides loan forgiveness for health professionals who pursue geriatrics and gerontology training into law.
In New York State, a study co-directed by one of us was undertaken to establish a better understanding of the number of programs and courses that exist in the field of gerontology or aging studies. At first, it was generally believed that the state inventory would show that most schools in higher education offered courses on aging and that the majority of them would have programs in gerontology. The findings of the survey, however, were shocking and mystifying. Of the 241 colleges and universities surveyed in the state, 137 schools had no courses on aging at all. Of the remaining schools that offered courses on aging, four percent had majors, two percent had minors, 16 percent had certificates and only one school (Fordham) had a Ph.D. program in gerontology (which is now defunct). This situation has not changed to this day despite the fact that we are an aging society. If anything, there are fewer programs today than there were several years ago.
Explanations for this institutional lack of interest in developing courses and programs on aging have been provided in the literature. It has been noted that most agencies do not require any education in aging for their new hires, for example, relying, instead, on their life experiences or learning on the job. Other factors include low salaries for positions working with people, and a lack of a mechanism such as service-learning courses that can excite an interest in students to work with older adults in their communities. Another consideration is that the fields of gerontology and geriatrics are not well known and therefore not as respected by peers as other professions.
Students and the public in general are ignorant of the meaning of gerontology. One of our colleagues who polled her students about the meaning of gerontology received responses such as: "it is the study of fossils" or "it is about the study of the earth." Perhaps the students were confusing the word gerontology with geology. Others believe that gerontology has something to do with the study of plants or insects. Those of us working in the field of aging have not done a good job in connecting the demographic imperative with the need for professionals to work in the area.
With this type of misunderstanding of the term gerontology, it is not too surprising -- as we found in an article we recently published -- that there is a critical shortage of specialists in the field of aging. There is national shortage of physicians trained in geriatric medicine. There are only 7,000 physicians nationally certified to treat and manage the multiple and chronic medical conditions of older adults. This number actually represents a 22 percent decrease in the number of geriatricians practicing over a seven-year period. Because of the exploding older population, it is estimated that 37,000 geriatricians will be needed. Like Groundhog Day, we see this same picture play out over and over again in the workforce for older adults. For example, it has been estimated that the United States has only five percent of the geropsychologists currently needed to provide clinical psychology services to the elderly. Of the 76,000 active psychologists nationally, only 200 to 700 devote a minimum of part-time services to older adults, and, of these clinicians, three-fourths of them have received little or no specialized training in working with older adults.
Again, we see this pattern in the field of social work, a field renowned for its compassionate therapists, where less than five percent of the social workers have identified a specialization in gerontology even though it is common for them to work with older adults and their families in health care and other settings. The Department of Labor has selected social work as a growth field, but the number of social workers trained to work with older adults is far below the 60,000 to 70,000 projected need over the next few decades. Other areas in the workforce such as service providers and home health care specialists also report similar shortages.
So, how do we recruit people into gerontology and geriatrics? Many colleagues in our generation have noted that they stumbled into the field -- now we need to figure out a way to move from accidental gerontologists and reshape the landscape so that it is viewed as an attractive, rewarding, and esteemed career. In late 2010, the State Society on Aging of New York (of which we are both past presidents), surveyed past presidents to find out what got them into the field of aging. This was an initiative geared to providing students potentially interested in the field with information about this career choice. Some noted a close relationship with a grandparent. Another common avenue was being in a graduate program and taking a course in aging, or being assigned to a research grant, or meeting a dynamic faculty member interested in the then-emerging field. Other past presidents were early in their careers and were presented with specific projects (management, research, policy) which sparked their interest while working in a related field such as social work or demography.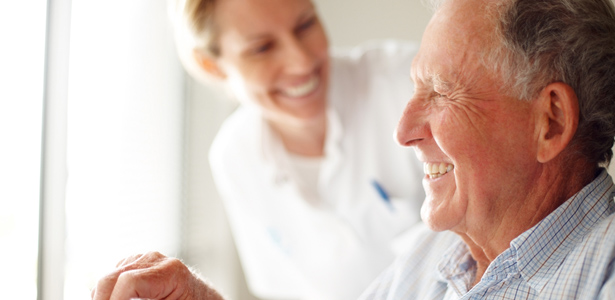 OUR STORIES: HOW WE GOT INTO THE BUSINESS
The research has shown that many of us who come to the field of aging do so by way of early experiences with our grandparents, as was true for both of us. Our affinity for older adults began as young children. We also were lucky to have interesting opportunities in the field of gerontology presented to us, and excellent mentors along the way.
JUDY'S STORY: Both of my parents grew up in intergenerational households, and while I lived with my nuclear family, I spent a lot of time with older relatives. I was always fascinated by family stories and histories during the time I spent with my maternal and paternal grandparents during the summer. My family had older women who helped out and were nurturing, but also direct, about life and did not hesitate to discipline me if necessary. The book, The Help, resonated with me. I was particularly close to Pops, my maternal grandfather, who had an easy way and exposed my to "country life." He was the ultimate rural multi-tasker -- into rural real estate, raising various crops and animals, some exotic.
My undergraduate university did not offer any courses in aging, and when I decided to switch graduate programs three weeks before classes began, the only funding remaining was a federal Administration on Aging traineeship in gerontology. I remember asking the chair of the sociology department at Syracuse (where I was in a Ph.D. program) what gerontology was -- I only knew from my Latin studies that it was the study of something. He said that I should just check it out, that there was not an obligation to stay in the field. However, like many of my colleagues, I was hooked immediately, despite dissuasion by some about why I would be interested in working in such a "depressing" field. This was no doubt due to my inherent interest in older people, desire for a career in a service profession, and the engaging and interactive environment of the All-University Gerontology Center. All graduate students in the program were required to enroll in a semester-long practicum, an unusual educational experience at that time, now referred to as service-learning. I was assigned to the Syracuse Department for the Aging where I conducted a small study to assess older persons' views of the accessibility of public transportation, which involved riding on city buses and interviewing older riders.
My father, Charles Howe, a Unitarian-Universalist minister, as well as a university professor in his earlier career, was influential in my life. He expected his children to enter a helping profession, and since I was floundering a bit as I entered graduate school, he encouraged me to "be involved" with older people in the community and "not just study it." My father was very persistent, and as the church minister, decided that I should become co-chair of a church committee to start an arts and crafts program for older adults, which was named "The Recreation Generation" (this was 1973). The co-chair was an older, dynamic, artistic member of the church. While the name of the program now seems a bit antiquated, it continues 40 years later with the same name and is now co-sponsored by the Town of Dewitt Parks and Recreation Department. It offers workshops in watercolor, Chinese brush painting, fiber loom weaving, stained glass, and needle work, and is a senior nutrition site.
Also, while in graduate school, I was asked by a sociology professor, Jerry Jacobs, to assist in a participant observation study for a book he was writing on a retirement community in the southwest. I ate many meals over the course of a semester in the dining room of Toomey Abbot Towers, senior housing which was adjacent to the Syracuse University Gerontology Center, conversing with the older residents and learning about their lives. Having shared numerous meals in my early life with older people, it was comforting to spend mealtimes with the older residents. I also visited on older man (then referred to as a "shut in") in his home as a friendly visitor on a regular basis. He was quite depressed and not doing well, and sometimes I felt that I was not equipped to carry on a conversation with him or help him with some daily chores. But I quickly adapted, and realized that I had an innate ability to communicate with an older person, even one that was not my relative.
At this time I was feeling a bit disconnected with my highly theoretical Ph.D. program in sociology. I was struggling with how the social theoretical debate between Weber and Marx was going to lead me to a satisfying career. My gerontology experiential programs made me realize that I wanted to somehow connect with this population rather than pursue a more traditional and theoretical academic career.
My accidental career continued throughout the decades and was enriched by a mentor, Marjorie Cantor, a major figure in the field of gerontology who examined the lives of New York City elders. I would say she was my most significant mentor. In 1988 we talked on the Amtrak coming back from a meeting in Albany and we struck up a relationship that ended up with me receiving a doctorate (finally) in social welfare with a concentration in gerontology from Fordham with her as my advisor. I was also fortunate to work for many years with Dr. Robert N. Butler, founding director of the National Institute on Aging and then the first chair of the department of geriatrics at Mount Sinai. He opened doors for me, as did Rose Dobrof, another well known gerontologist.
My particular interests in the field of gerontology are education, policy, interdisciplinary teamwork, community services, housing, curriculum development, and teaching methods. Since 1999, when the course was established, I have been a small group co-facilitator in the Mount Sinai School of Medicine Art and Science of Medicine program for first year medical students. In this course, we expose students to the so-called soft areas of medicine, including communication, policy, and interprofessional teamwork. The first year medical students have brief immersion experiences in the community of East Harlem, New York, including a walking tour and visiting a site serving indigent clients, many of them older. One of the sites that they visit is Linkage House, a housing model for older adults which I was involved in developing almost 20 years ago, and for which I remain board chair. Medical students, geriatrics fellows, and graduate students in a variety of fields have had service learning experiences at Linkage House, including assessing the need for assistive devices in the residents' apartments, studying their social networks, initiating a program for Chinese residents, and giving talks on healthy aging. Linkage House is an excellent example of how community-based experience can be successfully integrated into learning strategies for students.
As a gerontologist, I wear several hats, which makes my career particularly rewarding. I develop and direct interprofessional learning programs for allied health trainees and palliative care fellows and I oversee a federally funded consortium of three universities that provides interdisciplinary education in aging. I am also the editor of a journal that publishes on topics in gerontology and geriatrics education. I have had a very rewarding career in large part because the field of gerontology is an ever-changing, dynamic, and exciting interdisciplinary field which allows one to expand professionally in many directions. Career opportunities are boundless for those who are forward looking and like to think outside the box.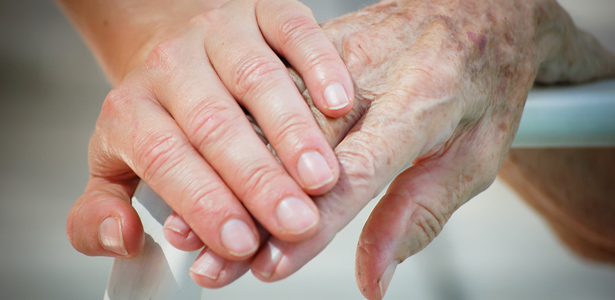 BOB'S STORY: I am fortunate to have two paternal grandparents. One through my biological family, which was ruptured by mother's early divorce when I was 7 years old and the second through my step-father, later to be my adopted father. Although both of these men were entrepreneurs of a sort, they could not be more different from each other. My biological grandfather was rough honed. He was Catholic and Italian who as a merchant marine prior to the advent of World War I jumped ship onto the Philadelphia docks. He never returned to Italy. Instead, he became a self-employed painter in Philadelphia, his adopted city.
As a child, I can remember spending virtually every Sunday afternoon after church at my grandfather's house. We would have a family dinner composed always of pasta (still my favorite) and other Italian delights. His approach to life was direct, vigorous, and aggressive. He took no prisoners nor made any excuses for himself. He believed in hard work and had little compassion for others. He painted water towers and worked on constructing the bridges that connected the Florida Keys in the early part of the 20th century and cost the lives of hundreds. He prepared me for toughness in a harsh world.
My other grandfather, whom I came to know after my mother married for the second time, was a conservative Protestant. He was also an entrepreneur of a small trucking business who believed strongly in providing honest work. His handshake was his bond. He believed in fair play and was extremely ethical, non-emotional, and somewhat distant. He was the kind of person who would never say he loved you, but you knew he did. He was tough in a different way than my biological grandfather. His toughness was not so much displayed in physical aggression and attitude toward the world, but rather in his firm belief in honesty, frugality, and fairness. I would spend my summer weekends with him, helping him to repair or build extensions to his house and properties at the Jersey Shore (a place where I vacation to this day). He was so frugal that he would only pay me two or three dollars for the 16 or so hours of work I gave him every weekend, but I didn't care. I was just happy to be able to spend time with him and learn from him. In all his transactions with others that I observed, I heard him only curse once (and that was in a whisper out of earshot of others). This is in stark contrast to my Italian grandfather.
Maybe it's because I lost contact with my biological grandfather after my mother got divorced that, as a child, I enjoyed being close to and listening to the stories of the older folks in my  neighborhood. I remember the McCanns with great fondness. They were an octogenarian couple who lived across the street from me. And on summer evenings (before air conditioning was common), they would sit outside their house to cool off in the evening air from the sweltering heat and regale me with stories of their youth -- the roaring '20s or the hardships they experienced in the devastating Depression. I was endlessly fascinated by their stories and the tales of other older adults who resided in my neighborhood, which in those days was a close community. I would offer to assist, gratis, the older adults, especially the single or widowed older women, with their chores. Or I would go to the store, or walk their dogs, or take out their storm windows in the spring and put them back in the fall.
With life experiences like these, it was not surprising that I decided to accept a paid fellowship at the Philadelphia Geriatric Center (PGC) when I was completing my doctoral studies at the New School For Social Research in New York City. At the time, some of my friends were excited for me and thought I was embarking on a burgeoning career full of lucrative opportunities. Others thought I was crazy. At that time there were virtually no courses or books available on aging and they though I was wasting my time chasing after an illusion. Gerontology for all practical matters was an unknown field that barely existed.
Crazy though the decision to accept the fellowship may have been, it was one of the best moves I ever made. Because PGC offered to grant me time to work on my dissertation so long as it was in the field of gerontology, I put aside a Ph.D. proposal I had already drafted on the cognitive development of children and began studying learned helplessness in older women.
At PGC I was heavily influenced by M. Powell Lawton, a preeminent figure in the study of aging, and a Quaker who, like my adopted grandfather, lived and walked his philosophical or ethical principles in his day-to-day life. He was my inspirational mentor, my model for carrying out research projects with the practical aim of improving the lives of older adults, my most vocal supporter, and, in the end, my friend and colleague. He was a very caring and compassionate man who, I believe, was driven more than anything else by the sincere humanitarian motive to help others through his research, teaching, and leadership. I have modeled my entire professional life after him. I have endeavored to carry out Powell's commitment of keeping the voice of gerontology alive and maintaining a positive impact in my academy, community, research, and teaching.
At Alfred University, where I am professor of psychology and director of its gerontology program, I was the first to develop a service learning course in aging where students had the opportunity to engage in an activity with older adults who resided in the community. I also developed cross-listed courses in psychology, sociology, political science, philosophy, and biology. Our service learning courses have also had tremendous influence on the shape of programs at the local county's office for aging as well as on state policies related to improving the quality and access to aging services.
The gerontology faculty at Alfred University has developed a multidisciplinary major and minor that emphasizes the interdisciplinary roots of social sciences, psychology, and biology that distinguish the field of gerontology. For more than two decades our enrollments and participation in our major and minor has remained relatively flat. This has been very disappointing and administrators would suggest that our program in gerontology should be eliminated or at the very least embedded in another major as a concentration within it.
But lately, an incredible thing has been happening. Undergraduates are beginning to take an interest in the field of gerontology. Last year, a freshman in the fine arts program approached me and announced that she had started a gerontology club of 15 undergraduates. I was stunned. This was amazing. Our courses in gerontology are becoming heavily enrolled, indicating a growing interest in students in the field of aging. This growing interest after a recent stall in participation in gerontology is occurring at the national level. Last year, the Gerontological Society of America reported that its membership is growing again after years of decline. Another national organization in the field of aging, the Association of Gerontologist in Higher Education, has also reported an uptick in its membership. The annual meeting later this month has the highest registration that it has seen in a long time. Perhaps the service learning courses are having their intended effect.
Image: 1. Nejron Photo/Shutterstock; 2. Yuri Arcurs/Shutterstock; 3. tepic/Shutterstock.