World Is Getting Better, IPA Dept.
As previously noted, Sierra Nevada has won my heart by making Torpedo one of its "regular" beers, available year-round. (Of course, when I was living in China, I was thrilled to find a single "ordinary" Sierra Nevada Pale Ale in a store in Hong Kong -- and then smuggle it back across the border and later open and savor it in a special ceremony in our apartment in Beijing.) At a dinner in Washington a few months ago, I was sitting next to a person who turns out to be in charge of craft-brew distributorship in the DC area. He said that there had been an amazing spike in Torpedo sales in one convenience store in DC. I said, "Would it happen to be the one on MacArthur at...." Of course Sierra Nevada's year-end seasonal "Celebration" Ale is predictably worth waiting for and seeking out.
I've just tried a new (to me) Sierra Nevada seasonal, "Ruthless Rye." Very nice! Check it out. (Photo from BeerFM.)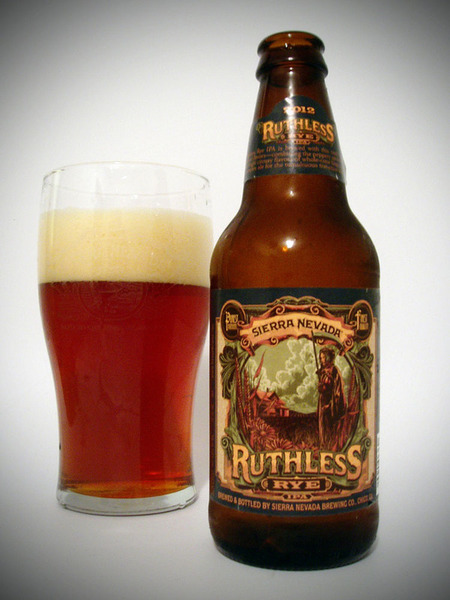 In the same upbeat spirit, two other breweries -- one the king and pioneer of "mainstream" craft brewing, the other a deserving regional contender -- with offerings that brighten the heart. I took this picture on the back porch in September, when leaves were still on the trees. On the right, Sam Adams Latitude 48 IPA. A review that matches my own appreciative thoughts here; the name refers to the latitude-48-North "hop belt" of central Europe and the Pacific Northwest where great hops are grown. (Pro tip: if you see a field of ripening hops, don't be tempted to pick one off the vine and eat it. Yuck! Bittterrrrrrrrrrr!)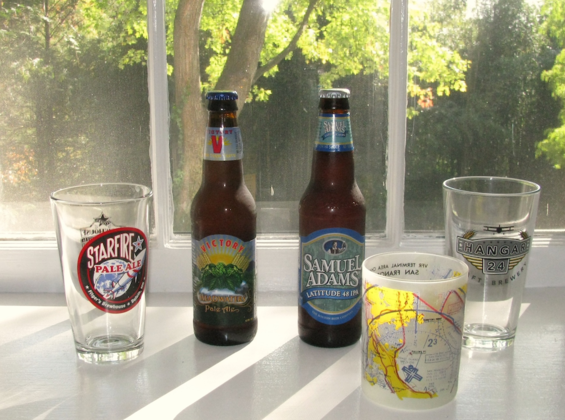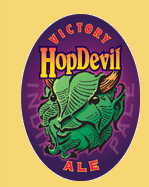 On the left in the photo above is the new (to me)
Headwaters Pale Ale
, from the regionally renowned
Victory Brewing Company
of
central
southeastern Pennsylvania. [Sorry for previous geography error, greater-Philly loyalists.] Victory is most famous for its Hop Devil ale. Headwaters is less hop-bomby and is described with that dreaded term "refreshing," but I think it's a big success as a properly tasty and hoppy ale.
No one from my office will still be reading at this point, so I can admit that this afternoon -- with light winds, limitlessly clear skies, and mid-60s temperatures across the mid-Atlantic region  -- I decided that it was time to step away from the computer and get in some flying practice. This took me directly over the craft brewing heartland of central Pa -- including Victory's headquarters city of Downingtown. I recognized the brewery from its placement near a golf course and a quarry, which I'd checked out earlier on Google Earth. Next time, I'll approach at ground level -- and enjoy its products as I find them my local stores.