The Biggest Problem With Using Tricks to Get Kids to Eat Right
The latest approach to encouraging kids to eat fruits and vegetables is edible stickers. But the first ingredient is—you guessed it—sugar.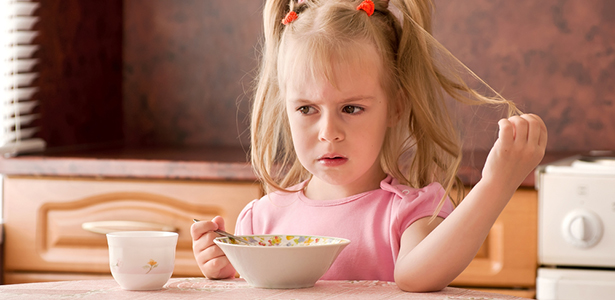 Yes, I know getting kids to eat their veggies can be challenging.
Cornell researchers wondered if this is because kids like different ways of presenting foods than adults. They tested this idea in a study just published in Acta Pædiatrica:
Contrary to the default assumption that parents and children share preferences for the ways in which food is presented on plates, we find that children have notably different preferences than adults.

Most remarkably, we show that children tended to prefer seven different items and six different colors on their ideal plates, while adults tended to prefer three different colors and three different items.... Given that adults often prepare plates of food for children to eat, these findings suggest new windows for encouraging diverse childhood nutrition.
I suppose this is the rationale behind the latest approach to getting kids to eat better diets: My Fruity Faces. These are edible stickers that kids can stick on whatever fruits, vegetables, and, presumably, any other food that happens to be handy.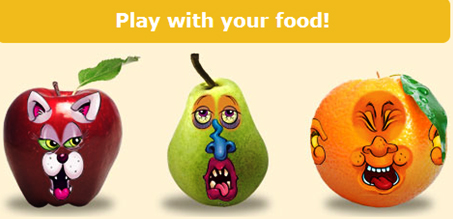 The stickers are less interactive and creative than the old Mr. Potato Head toy, but kids can eat them. And they ought to like eating them: Sugar is the first ingredient.
Sugar is followed by Hydroxypropyl methylcellulose (Modified Cellulose), Water, Natural flavor, Modified corn starch, Glycerin, Polyglycerol esters of fatty acids, Citric acid, Red beet concentrate, Turmeric, Red cabbage extract, Caramel color, Sodium Bicarbonate.
Yum.
Will something like this really get kids to eat more fruits and vegetables? Cornell researchers: Get to work.
Image: Leonid Ikan/Shutterstock.

This post also appears on Food Politics, an Atlantic partner site.