Study of the Day: Working Overtime May Double Risk of Depression
Workaholics, take it easy. New research from the University of College London suggests long hours may lead to major depressive episodes.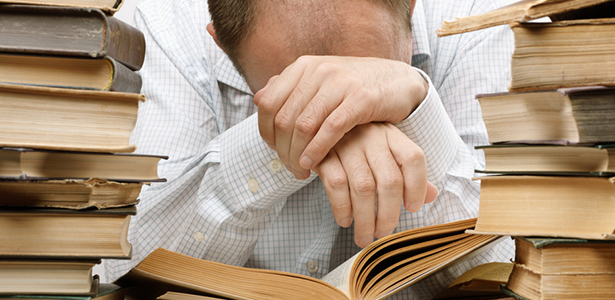 PROBLEM: Though we know mental disorders often lead to substantial work impairment and absenteeism, the reverse is more complicated: It's still unclear if and how long work hours are tied to a person's risk of major depression.
METHODOLOGY: Researchers led by epidemiologist Marianna Virtanen of the University College London asked 2,123 middle-aged British civil servants about their work habits and monitored them for an average of 5.8 years for indications of major depression. In their analysis, they accounted for various possible confounders, including socio-demographics, lifestyle, and work-related factors.
RESULTS: The scientists found a robust correlation between overtime work hours and major depressive episodes. More precisely, participants who worked 11 or more hours a day were twice as likely to be depressed compared to those who limited their time at work to seven or eight hours a day.
CONCLUSION: Excessive work hours are associated with an increased risk of major depression.
SOURCE: The full study, "Overtime Work as a Predictor of Major Depressive Episode: A 5-Year Follow-Up of the Whitehall II Study," is published in the journal PLoS ONE.
Image: Kuzma/Shutterstock.