Study of the Day: Two-Thirds of Paramedics Are Abused on the Job
A new survey reveals the surprising frequency, nature, and source of abuse that emergency medical workers are facing when on the job.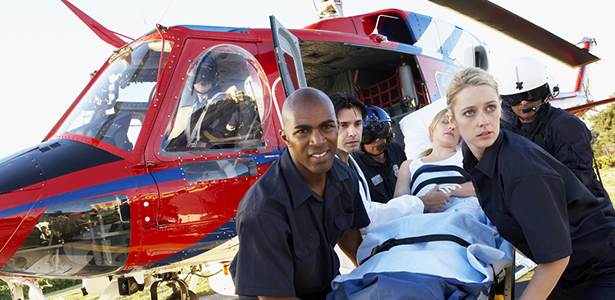 PROBLEM: Though anecdotal reports have highlighted cases of verbal, physical, and sexual abuse of paramedics, Resuscitations Outcomes Consortium scientist Blair Bigham says there has been little scientific research to quantify and understand the violence these medical professionals experience as they work in unpredictable environments and near people in crisis.
METHODOLOGY: Researchers led by Bigham, who is a paramedic himself, asked 1,381 emergency medical service workers in Ontario and Nova Scotia who were attending a continuing education seminar if they had been the victims of various forms of violence within the previous 12 months. Seventy percent of the respondents were men. On average, they were 34 years old and had worked for 10 years as a paramedic.
RESULTS: More than two-thirds of the paramedics surveyed reported being verbally attacked, while over a quarter of the respondents recounted physical abuse. Sexual harassment and sexual assault were reported by 13.6 and 2.7 percent of the respondents, respectively. Most of the attacks were perpetrated by patients and, to a much lesser degree, their colleagues, and the patients' friends and family.
CONCLUSION: Most paramedics have experienced verbal, physical, or sexual abuse at work.
SOURCE: The full study, "Patient Safety in Emergency Medical Services: A Systematic Review of the Literature," is published in the journal Prehospital Emergency Care.
Image: Monkey Business Images/Shutterstock.