Study of the Day: Star Athletes Have an Advantage Greater Than Talent
Before he was brought down by a marital scandal, Tiger Woods may have unwittingly defeated his competition with superstar status.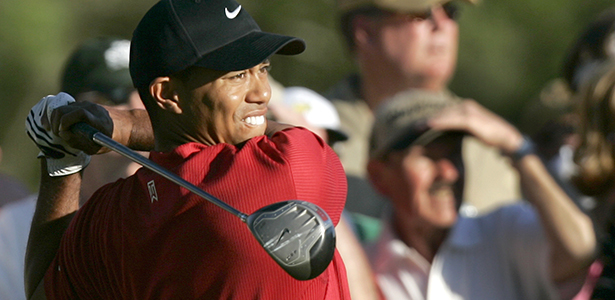 PROBLEM: On the whole, competition pushes people to exert more effort to beat others and win some sort of prize. But are there circumstances when rivalries disincentivize instead of motivate?
METHODOLOGY: To investigate the dynamics of tournament-style competition, Northwestern University economist Jennifer Brown analyzed the scores and shot statistics of golfers at the PGA Tour from 1999 to 2010. She also compared their actual earnings to their projected winnings had Tiger Woods not competed against them.
RESULTS: The other golfers' scores were substantially lower when they faced Woods than when they were only competing amongst themselves. They tended to play it safe, eschewing longer, riskier shots that could have helped them keep up with Woods. The so-called superstar effect was strongest among the top-ranked players who were directly competing against the golf legend.
CONCLUSION: Aside from his talent, Woods hobbled his competition with his superstar status. Brown estimates that he won nearly $6 million more because of the reduced effort of his competitors.
IMPLICATION: Star employees may be detrimental to businesses that use internal competition to drive morale and productivity. In a statement, Brown notes that "sales managers and law firms should be aware of the impact of introducing a superstar associate on the cohort's overall performance."
SOURCE: The full study, "Quitters Never Win: The (Adverse) Incentive Effects of Competing with Superstars" (PDF), is published in the Journal of Political Economy.
Image: Mike Blake/Reuters.