Study of the Day: Religion Boosts Patience, Has Practical Benefits
Faith doesn't just assuage fears about the afterlife. Research published in Psychological Science shows that it fuels self-control too.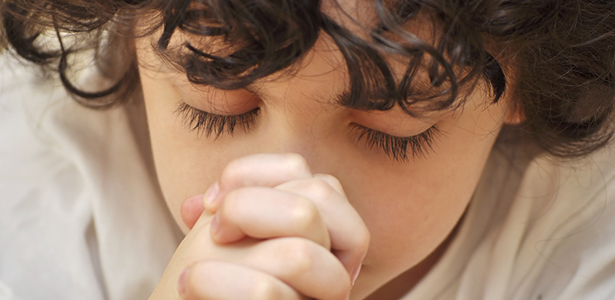 PROBLEM: Religious believers are often called on to exercise self-control. Christians, for instance, are commanded not to lie, steal, or covet thy neighbor's wife. But can following one's faith, which uses up so much willpower, also replenish this limited resource?
METHODOLOGY: Researchers led by Queen's University psychology graduate student Kevin Rounding asked participants to unscramble five-word sentences, some of which contained religious themes. After unscrambling them, the participants were asked to complete a number of tasks that required self-control, such as exerting patience, delaying gratification, and refraining from impulsive responses.
RESULTS: The participants who worked on sentences with religiously oriented words exercised significantly more self-control as they completed their tasks. Even after their willpower had been depleted by an unrelated task, these religious prompts were able to refuel their self-control and push them to persevere.
CONCLUSION: Thinking about religion boosts a person's willpower.
IMPLICATION: Religion can be useful in society. Rounding says in a statement: "People can turn to religion not just for transcendence and fears regarding death and an afterlife but also for practical purposes."
SOURCE: The full study, "Religion Replenishes Self-Control," is published in the journal Psychological Science.
Image: yelo34/Shutterstock.