Study of the Day: It's Not Bad When Power Goes to Someone's Head
Power corrupts, but new research shows that it may also enhance a person's ability to think in focused, analytical ways in the workplace.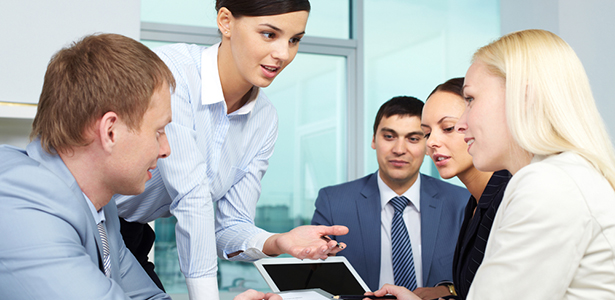 PROBLEM: Plenty of studies have shown that power corrupts, especially when coupled with incompetence or lack of status. But is there also a benefit to inflating a person's ego?
METHODOLOGY: Researchers led by social psychologist Yuri Miyamoto recruited 87 European-American undergraduate students from the University of Wisconsin-Madison. In one of three experiments, the authors asked the participants to recall occasions when they either influenced or adjusted to other people to manipulate how powerful they felt. They then observed the students as they performed a word association task designed to test their ability to think analytically or holistically.
RESULTS: The participants who recalled experiences where they exerted authority tended to exhibit more in-depth, taxonomic cognitive processing in the test, while those who remembered being subjected to others' influence tended to think in a more general, thematic way.
CONCLUSION: Feelings of power help people think more analytically.
IMPLICATION: "Thinking is flexible," says co-author Li-Jun Ji in a statement. "We are able to attune our style of thinking to the needs of the situation." She notes that inducing feelings of power to engender critical thinking may be especially advantageous in North America, where goals tend to be self-defined and independent from the wider social context.
SOURCE: The full study, "Power Fosters Context-Independent, Analytic Cognition" (PDF), is published in the journal Personality and Social Psychology Bulletin.
Image: Dmitriy Shironosov/Shutterstock.