Study of the Day: Humble Leaders Are Better Liked and More Effective
Bosses who are more open and empathetic are better positioned to build their businesses, new research from the University of Buffalo says.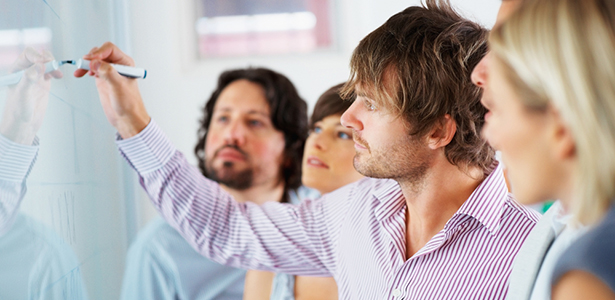 PROBLEM: Compared to egotistic bosses who may be more analytical, humble leaders are largely considered more relatable and likable. But are they also more effective?
METHODOLOGY: Researchers led by University at Buffalo School of Management's Bradley Owens asked 16 CEOs, 20 mid-level leaders, and 19 front-line leaders from assorted organizations (military, manufacturing, health care, financial services, retailing, and religious) to describe in detail how humble leaders behave in the workplace.
RESULTS: All of the respondents agreed that humble bosses lead by example, admit their mistakes, and recognize their followers' strengths; and that these three behaviors are powerful predictors of company growth. Experienced white male leaders reportedly reap the most benefits from such selfless acts, most likely because their employees notice these unexpected deeds more.
CONCLUSION: Leaders who are open with their feelings and keen to learn and grow are better liked and perceived as more effective.
CAVEAT: To validate the findings of this admittedly small study, the authors conducted follow-up research that's slated to appear in the journal Organization Science. Using data from more than 700 employees and 218 managers, they found that leader humility is associated with more learning-oriented teams, more engaged employees, and lower voluntary employee turnover.
SOURCE: The full study, "Modeling How to Grow: An Introductive Examination of Humble Leader Behaviors, Contingencies, and Outcomes," is published in the Academy of Management Journal.
Image: Yuri Arcurs/Shutterstock.