Study of the Day: 9 Out of 10 City Dwellers At Risk of Hearing Loss
New research on 4,500 people living in New York City finds that commuters are especially vulnerable because of their MP3 player use.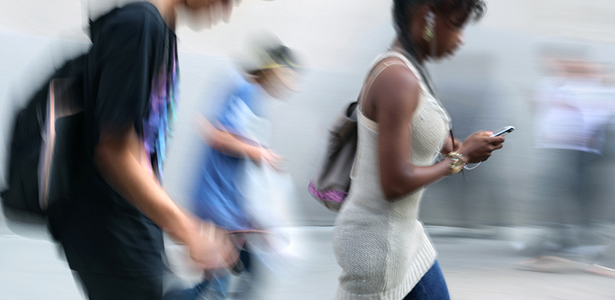 PROBLEM: Though loud workplaces have historically been most blamed for causing hearing loss, a string of recent studies have suggested that MP3 players may pose a bigger threat. A recent report in the International Journal of Audiology, for instance, estimated that one in four teens is in danger of early hearing loss because they play MP3s at much too high volumes. Has the iPod upended work equipment or that office busybody as the most harmful source of urban noise?
METHODOLOGY: Researchers led by University of Michigan's Rick Neitzel looked for the major causes of potentially hazardous noise exposures in 4,500 New York City residents who used public transportation. They examined the contribution of common noise sources to total annual exposures when these urbanites commuted, engaged in occupational and non-occupational activities, listened to the MP3 player or stereo, and spent time at home doing other miscellaneous activities.
RESULTS: One in 10 commuters were exposed to noise that exceeded the recommended limits from transit use alone. But when the authors estimated the total annual exposure from all sources, 90 percent of transit users and 87 percent of non-users exceeded the recommended limits. MP3 player and stereo usage was the leading culprit, even when these constituted just a small fraction of annual noise exposure.
CONCLUSION: Nine out of 10 city dwellers may be exposed to enough harmful noise to risk hearing loss, and most of that exposure comes from seemingly innocuous leisure activities like listening to music.
IMPLICATION: "Just focusing our efforts on the workplace isn't enough, since there's lots of noise exposure happening elsewhere," Neitzel says in a statement. "This begs for a public health education program."
SOURCE: The full study, "Exposures to Transit and Other Sources of Noise among New York City Residents," is published in the journal Environmental Science & Technology.
Image: SVLuma/Shutterstock.