Study of the Day: 2 Out of 3 Medical Students Fail Hand Hygiene Test
American Journal of Infection Control research shows that few would-be doctors know when and when not to wash while in a clinical setting.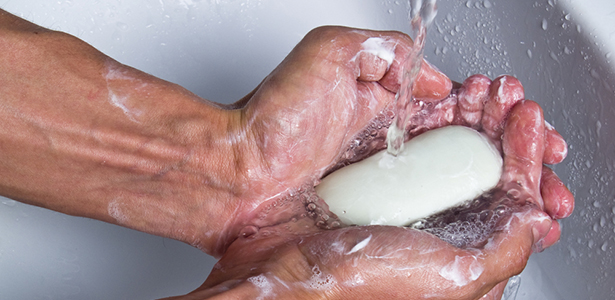 PROBLEM: Hand hygiene saves lives. In 2002, the CDC estimated that 1.7 million patients contracted health care-associated infections in U.S. hospitals, and 98,987 of them died as a result. Do medical students who are about to enter the clinical phase of their education know when and when not to wash their hands?
METHODOLOGY: Researchers from Germany's Hannover Medical School collected surveys from 85 medical students in their third year of study during a lecture class that all students must pass before bedside training and contact with patients commences. Students were given seven scenarios, of which five ("before contact to a patient," "before preparation of intravenous fluids," "after removal of gloves," "after contact to the patient's bed," and "after contact to vomit") involved correct hand hygiene indications.
RESULTS: Only a third of the students correctly identified all five true signals to wash one's hands, and only 21 percent recognized all of the true and false indications. The medical students also overestimated how clean their hands were, especially compared to nurses.
CONCLUSION: "There is no doubt that we need to improve the overall attitude toward the use of alcohol-based hand rub in hospitals," the authors say in a statement, noting that improving the behavior of higher-level physicians who serve as the students' role models is of particular importance.
SOURCE: The full study, "Beliefs About Hand Hygiene: A Survey in Medical Students in Their First Clinical Year," is published in the American Journal of Infection Control.
Image: mast3r/Shutterstock.