Pass the Salt: Reports, Photos, and Ads From the Smithsonian Archives
We hear news daily of the dangers of salt, but the records reveal a very different attitude about the tabletop mineral over the past century.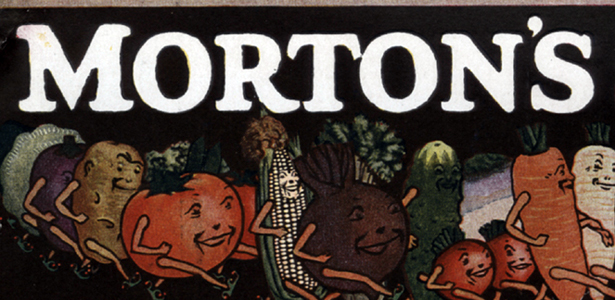 You can almost taste the salt when you open the boxes for the International Salt Company Records, 1888-1964 (bulk 1920s-1930s), housed at the Archives Center, National Museum of American History. I sampled this collection for the Lemelson Center's Food for Tomorrow Symposium in November 2010. I was looking for images of salt for a salt-tasting activity and was rewarded with colorful and informative advertisements touting the cooking and medical benefits of salt. The latter gave me pause. Benefits of salt? Aren't we supposed to consume less salt?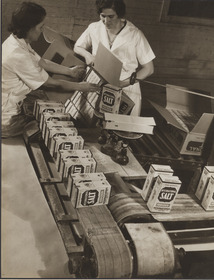 In today's news we are barraged with the dangers too much salt presents to our health when consumed in large amounts. Indeed, this essential ingredient is under attack by the government, health officials, and others who discuss setting maximum levels of sodium in food. I doubt the salt industry could have predicted the shift in attitude, but the records we have reveal a different attitude, one that reflects the time period and its marketing strategies.
The collection consists primarily of scrapbooks of advertisements for the International Salt  Company's Sterling Salt label and other leading salt companies, especially Morton's. One scrapbook, devoted solely to Sterling Salt, promoted uses for the home (table salt, curing meats, and brines), industry (rock salt for winter weather), and agriculture (killing weeds).
Many of the ads were part of the "Pass the Salt" campaign and were featured in publications such as Hide, Leather and Shoes, Department Store Economist, American Agriculturist, National Safety News, and Mill and Factory, to name a few. Other scrapbooks contain advertisements, newspaper clippings, and ephemera for salt products produced by companies such as Colonial Special Farmers Salt, Morton's, Mulkey's Salt, Rock Glen Salt Company, Jefferson Island Old Rip Salt, Myles Salt, and Kerr's Cooking Salt. Much of the ephemera consists of labels, but there are also small pamphlet cookbooks. The cookbooks, prepared and marketed by various salt companies, tout recipes for tasty dishes using specific salts and expound upon the merits of salt in general, especially medically. Other clever salt-related advertising appears in conjunction with maps, buttons, song books, calendars, and health exercises.
The records also contain a traveling salt kit for Sterling Salt salesmen; select annual reports and employee newsletters for International Salt; trademarks for a variety of salt companies (1890s-1920s); payroll ledgers; black-and-white photographs depicting mines and employees; and slides. Of note are photographs by American photographer William Rittase (1887-1968), active in the 1920s and 1930s and known for his industrial photography. Rittase's images provide insight into salt manufacturing and packaging operations.
So, next time you ask someone to "please pass the salt," you can do so knowing that salt, an essential ingredient in food, has benefits when used in moderation.
Images: Smithsonian Institution.
---
This post also appears on the Smithsonian Collections Blog, an Atlantic partner site.