How the Success of Light Beer Will Change Other Iconic Brands
When Miller Lite convinced men that a less-filling beer could still be macho, it became clear that lower-calorie, healthier offerings made sense.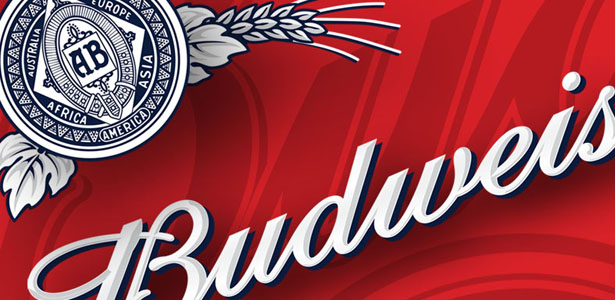 Last week marked a turning point for the beer industry. Budweiser, the King of Beers, was demoted to the number three brand, behind Bud Light and Coors Light.
At one point in the late 1980s, Budweiser reigned supreme, recording sales of 50 million barrels annually. But the shift to lower calorie or "light" beers initiated a slow decline of "regular" beer sales, and Budweiser now delivers less than 18 million barrels each year. Today, four out of the top five beer brands are "light."
More importantly, this signals the second time in less than a year that a former icon beverage brand has tumbled from its apex. As highlighted last March, Pepsi suffered a similar fate, dropping from its perennial number two slot to number three behind Coca-Cola and Diet Coke.
So is this a harbinger of what's to come for food and beverage marketers?
The move to lighter beers accelerated when Miller Lite debuted its "Great Taste, Less Filling" ads targeting older beer drinkers. The reason? The boys were putting on weight and still wanted to hoist a few lagers. Miller Lite came to the rescue by making it macho, or macho enough to drink a less manly brew.
While we don't usually look at the beer category for lessons on health and wellness, light beers clearly represent a better-for-you choice. Brand marketers have noticed and are following suit. But it's sometimes difficult to let go of the past.
The transition to better-for-you products, and drops like Budweiser's and Pepsi's, require navigating deftly between seeing the future -- i.e., more nutritious, lower-calorie versions -- and eroding the core foundations of the company.
Many people, seeing these changes in the market, call for immediate and radical overhauls to icon brands like Coca-Cola, Pepsi, Oreos, McDonald's, and Kellogg's Frosted Flakes. But they must recognize that change won't happen overnight. It simply can't, for several reasons:
These brands are the soul of the company. A corporation's reputation, bragging rights, and esprit de corps derive from its iconic brands. Declines in classics such as Budweiser and Pepsi steal energy and can create atmospheres of defeatism. This is especially true in the beverage business, which relies on loyal, alpha-male soft drink bottlers and beer distributors. Attacks on the namesake engender strong visceral reactions and calls to defend it at all costs.
Consumers still love these brands. Despite the rhetoric that consumers want healthier options, sales of traditional brands continue to outnumber better-for-you items by almost two to one. In our landmark study titled "Better-For-You Foods: It's Just Good Business," we highlighted that over 61 percent of sales derived from more traditional brands. While there is a movement to healthier eating, our analyses show that only 25 percent to 30 percent of consumers are fully committed to health and wellness.
Iconic brands deliver significant cash flow. Walking away from the revenues, profits, and cash streams these brands spin off is unfathomable from an investor perspective. Wall Street is unforgiving of companies that squander cash and expose stock price to potential declines. While the better-for-you foods study demonstrates that companies with a higher percentage of their sales in better-for-you items are reaping superior profit margins and returns to investors, companies remain leery about the possibility that their icon brands could become orphans.
Food and beverage companies know they are at a crossroads and must offer more better-for-you products to meet expected consumer demand. The only way to ensure progress is to guarantee that short-term profits are not compromised while transitioning to healthier versions. Only then will we see more rapid change.
Image: Anheuser-Busch.