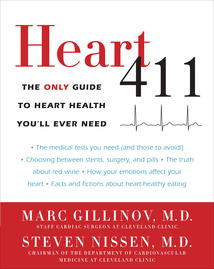 Coronary heart disease (CHD) currently looms as the greatest health threat to Americans. The rise of coronary heart disease to the top of our medical "to-do list" is relatively recent. In 1900, pneumonia was the leading cause of death in the United States, and the average life expectancy was only 47. During the first half of the 20th century, doctors and scientists focused on treating infectious diseases -- for example, developing new drugs to cure pneumonia and virtually eradicate tuberculosis. These dramatic advances enabled people to live longer -- and inadvertently opened the door to coronary heart disease.
By 1930, average life expectancy in America had risen to about 60, and heart disease had become the number one cause of death. These statistics reflect an important feature of CHD: the incidence of the disease increases strikingly with age. Longer life means more time for arterial plaques to develop and cause problems. The risk of an 85-year-old man having a heart attack is 25 times that of a 45-year-old.
Longer life does not by itself cause CHD, but the combination of longer life and damaging lifestyles increases the risk of developing coronary heart disease. Contemporary lifestyles have created a minefield of risk factors for CHD. Liberated from the grip of infectious diseases, too many of us fill our extra years of life with smoking, eating, and many excuses not to exercise.