Downside to Drug Treatment: Men on Methadone More Likely to Crash
Men treating their addiction to drugs with methadone are twice as likely to get involved in car accidents, according to new research.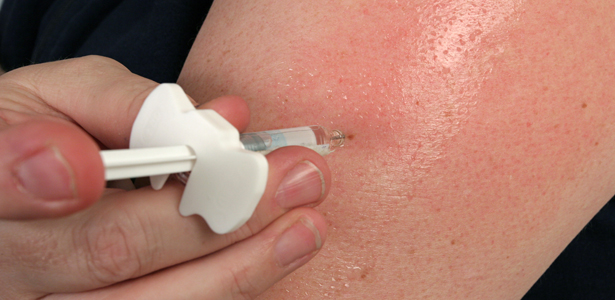 Men on methadone treatment for drug addiction were more than twice as likely to be involved in a traffic accident as the general population in a new study from Norway.
The researchers looked at two and a half years' worth of data on drug prescriptions and on motor vehicle accidents, and found that among the roughly 2,500 people prescribed methadone for drug addiction treatment, there were 26 vehicle accidents -- a rate at least double that of the rest of the population.
Methadone can impair people's functioning, particularly in the beginning of treatment or if the dose is increased, said Miriam Mintzer, an associate professor at Johns Hopkins University School of Medicine who was not involved in this study. But she added that it's not clear that methadone is to blame for the increased crashes. "I would be reluctant to draw strong conclusions from the study, given that they don't have a lot of information about the accidents," Mintzer told Reuters Health.
The study did not determine whether the people involved in the accidents were using alcohol or other drugs, for instance. Nor could the researchers find out if people were at the beginning of treatment, or well into it.
Lead author Dr. Jrgen G. Bramness at the Norwegian Centre for Addiction Research at the University of Oslo agreed that any explanation for the increased rate of crashes would be speculation. "Many different things go into increasing traffic accident risk, like reduced attention, slowed reaction, slowed psychomotor performance, less accurate psychomotor performance, etc," he wrote in an email to Reuters Health.
Bramness said that there are already regulations in place stating that people are considered fit to drive when they have been on a stable methadone treatment over time. "This comes from the extensive knowledge we have of the total tolerance that you achieve from chronic opiate use," Bramness said.
The authors write in their study, published in the journal Addiction, that the number of accidents among methadone-treated patients is considered small. The number of women on methadone in the study was also small, and they did not seem to share the men's increased risk for car accidents.
Bramness said that there needs to be more research into the potential risks of methadone treatment on people's driving performance before regulations warrant revision. "A first step would be to enforce the current regulations more strictly," he added. "If you abuse other drugs, when on methadone, you should not be allowed to drive."
Mintzer said there's been a renewed interest in research on the effects of methadone on functioning, which is especially important given a recent trend to prescribe increasingly higher doses of the treatment.
Image: Lisa F. Young/Shutterstock.