Coming Soon to a Store Near You: More Highly Processed Foods
In 2012, General Mills is planning to announce new kinds of Cheerios and Kraft will roll out new flavor combinations for Velveeta Dinner Kits.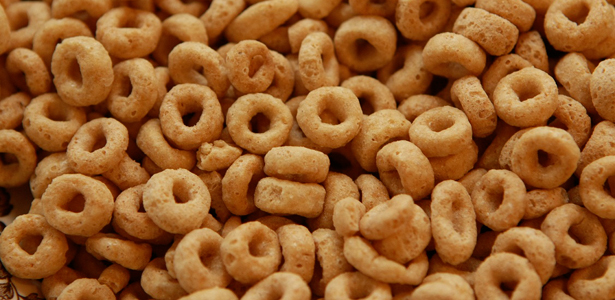 You may be interested in how real foods improve health and wellbeing, taste better, reduce waste, and are friendlier to the environment.
But such foods, alas, are much less profitable than those highly processed.
Caroline Scott-Thomas of Food Navigator USA gives us a preview of what Big Food has in store for us next year. Coming soon to a store near you:
From General Mills:
Dulce de Leche Cheerios
Peanut butter Cheerios
And from Kraft:
BelVita breakfast biscuit, a cookie-type product made with whole grains and fortified with vitamins and minerals
MilkBite Milk and Granola bars with as much calcium as an 8 oz glass of milk
New flavor combinations for Velveeta Cheesy Skillets Dinner Kits
New Kraft Sizzling Salads Dinner Kits to which you can add your choice of meat and vegetables
The rationale for this last one?
Americans are having more interactive experiences with food and want the opportunity to do some of the cooking themselves. With global influence and the merging of different cultures, consumers are open to new flavor combinations. Being able to customize the flavor and texture to enhance the end dish is important and Kraft Foods is delivering.
Real food anyone? Or -- how's this for an idea -- real cooking?
Image: General Mills.

This post also appears on Food Politics, an Atlantic partner site.