An Italian Austerity Plan: It's Time to Cut Back on Extravagant Lunches
Even if diners order antipasti, primi, secondi, and a cheese course, that does not entitle them to a free limoncello at the end of the meal.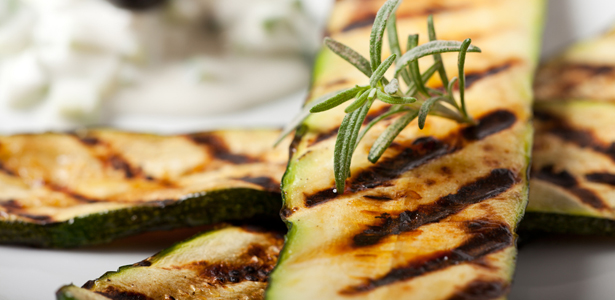 Premier Mario Monti said Sunday his government of technocrats has approved a package of austerity measures to 'reawaken' the Italian economy. --Time
FROM: Mario Monti
TO: The People of Italy
RE: Austerity
CC: The People of Greece, Spain, and France
Dear People,
As Prime Minister and technocrat I hereby present the new Italian austerity package:
Standardization of the Work Week: Many of you, particularly those of you in the civil service may have been unaware that there was a work week. I must assure you that there is and it is now 30 hours. No, not 40. Not yet. Italy, could we please just try 30?
Timeliness: Work shall start at the same time each and every day. Therefore the overly ambitious gradations of morning coffee that promote tardiness -- cappuccino, latte, macchiato -- shall cease at once. Enough with the foaming. Have an espresso.
Mid-Morning Snack: A timely arrival at work means the practice of "making the bridge" from pre-work coffee to mid-morning snack will cease. To further limit this practice, mid-morning snack will now be late-morning snack. A new bridge from late-morning snack to lunch will be strongly discouraged.
Concerning Lunch: Ordering primi and secondi is not allowed. What other country has pasta and something else for lunch? From now on take your pick: pasta or chicken.
Antipasti: Don't get me started. A primi, a secondi, and an antipasti?
Cheese Course: Really? Well all right, maybe. Sometimes. But on those rare occasions when a cheese course is served it shall be severely curtailed. Prosciutto is henceforth losing its di Parma. Parmagiano will be aged only five years instead of 10 and will furthermore lose its Regianno. Deal with it.
Waitstaff: Even if diners insist on ordering antipasti, primi, secondi, and a cheese course, that does not entitle them to free limoncello at the end of the meal. Though it may taste like cough syrup and nobody really likes it, limoncello will henceforth cost 1,200,000 lira or about 1 Euro depending on the exchange rate.
Language: Denying your customers free limoncello is likely to lead to an argument, but I must insist that Italians refrain from their time-inefficient practice of overly descriptive derogatory language. A simple no or an economical hand gesture will suffice.
Image: Bernd Juergens/Shutterstock.