An Easy—and Now Proven—Way to Get People to Eat Better Foods
Placing red and green traffic light labels on food available in a hospital cafeteria was enough to convince people to eat the healthiest options.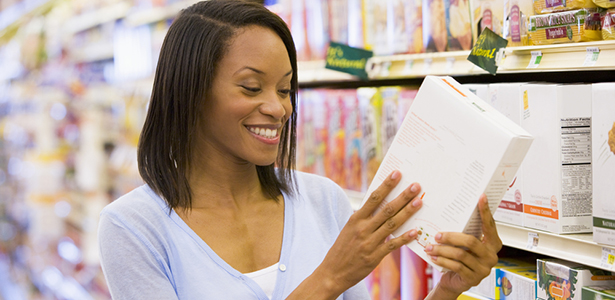 A study published online in the American Journal of Public Health fiddled around with red (avoid) and green (eat me) labels on items in a hospital cafeteria.
The investigators measured sales before the start of the intervention. About a quarter of items sold were in the red category and 42 percent were green -- these hospital workers were already making healthy choices.
The intervention took place in two three-month phases. The first phase just involved traffic light labels. In the second phase, the investigators moved the items around to make the green-labeled products more visible and accessible.
The results: labels alone led to decreases in sales of red-labeled items and increases in sales of those with green labels.
For example, sales of red-labeled drinks decreased by 16.5 percent. When the drinks were made less accessible, sales declined by an additional 11.4 percent (sales of bottled water increased).
No wonder the food industry in Great Britain fought so hard against traffic light front-of-package labeling. No wonder the Grocery Manufacturers Association and Food Marketing Institute much prefer their own guaranteed-not-to-work system.
And data like these surely explain why the FDA is taking so long to do anything with the Institute of Medicine's proposed labeling system -- not exactly traffic lights, but pretty close.
This study provides further evidence for the value of such schemes for helping people make healthier choices.
FDA: get busy!
Image: Monkey Business Images/Shutterstock.

This post also appears on Food Politics, an Atlantic partner site.