Whole-Body Vibration Platforms Fail at Slowing Bone Loss
A year-long study of 202 post-menopausal women split into three groups, including a control, found zero difference in bone density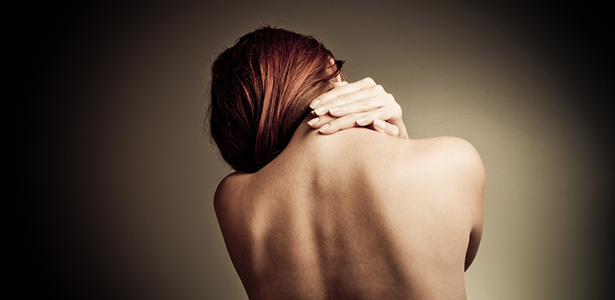 A test of whole-body vibration platforms has a message for those who use them hoping to prevent age-related bone loss, or osteoporosis: Don't bother. They did not slow the bone loss of Canadian women who used them.
Platforms similar to the ones used in the study sell for $200 to $3,000 and can be bought by anyone with the inclination to do so. They send mild vibrations through the feet and into the rest of the body.

MORE FROM THE DOCTOR:
Osteoporosis Screening in Women
Strong Bones, Healthy Joints
Calcium and Vitamin D
---
After menopause, women frequently experience progressive bone loss, which places them at increased risk for bone fractures. Weight-bearing exercise helps to fight bone loss. Weight-bearing exercise is any exercise, including walking, where the feet and legs support the body's weight. Exercises where something else supports the weight (bicycling, swimming) aren't.
Weight-bearing exercise is thought to increase bone mass the same way exercise increases muscle mass, by placing a stress on the bones, which the bones respond to by becoming thicker and stronger. Sending vibrations through bones also places a stress on them and, in theory, can help increase bone mass.
Some studies suggest that this theory actually works; others don't. Right now, it's not at all clear that any of the vibration devices that have been sold for the past decade or so actually strengthen bones.
The devices used in the Canadian study didn't.
Vibration devices vary greatly in the type of vibration they produce (low or high magnitude) and whether they're designed to exercise on or simply stand on. The devices in the Canadian study were low-magnitude platforms, about twice the size of a bathroom scale, designed simply to be stood on. According to Dr. Angela Cheung, the study's senior researcher, based on her group's results, they are a waste of time and money.
The year-long study recruited 202 post-menopausal women from the Toronto area who had low bone mass, but not so low that they qualified as having osteoporosis. Most of the women were in their 50s or 60s. Two-thirds of the women received platforms to be used at home for 20 minutes daily. Half of these vibrated at 90 Hz, the other half at 30 Hz. The other women received no platform. All women in the study received calcium and vitamin D supplements.
After a year, there were no differences seen in bone density between any of the groups. On average, women in all three groups showed small losses in bone mass throughout the body, including the hips, spine, and shin. There was no evidence that use of the platforms helped prevent bone loss at all.
While it's certainly possible that whole-body vibration might improve the bone health of other groups of people, such as teenagers or people with spinal cord injuries, in post-menopausal women, it doesn't seem to do the trick.
An article on the study appears in the November 15, 2011, issue of Annals of Internal Medicine which also provides a summary for patients of the article's findings.
Angela M. Cheung, M.D., FRCPC, Ph.D. is senior scientist at the Division of Clinical Decision-Making & Health Care, Toronto General Research Institute (TGRI). Cheung is also an associate professor at the University of Toronto and director of the University Health Network/Mount Sinai Hospital osteoporosis program.
Image: Bartek Zyczynski/Shutterstock.
---
This article originally appeared on TheDoctorWillSeeYouNow.com, an Atlantic partner site.