Top 5 Cocktail Experiences of 2011
The cocktail as a culinary trend has not yet peaked. There are no longer 10 great drinks or 10 best bartenders; there are hundreds. But here, a handful to get you started in 2012.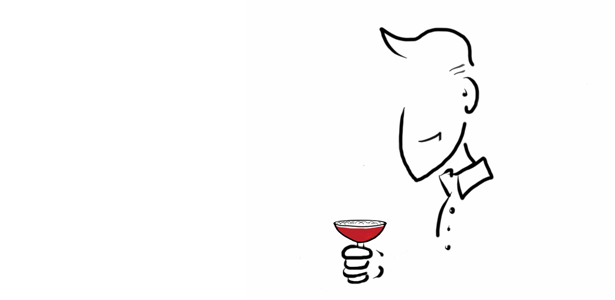 Last year, I wrote that the cocktail had reached its pinnacle as a culinary trend. You know what? That trend shows no sign of abating. It's just getting harder and harder to put yourself at the top of the heap.
There are no longer 10 great bartenders we are all chasing; there are literally hundreds. There are no longer obscure cocktail chat rooms or a small community of bloggers; there are glossy magazines and highly trafficked blogs. Add to that cocktail-related iPad apps, cocktail community centers, fetishized cocktail gear, and multiple cocktail conventions from New York to San Antonio. Even the James Beard Foundation, the premier culinary awards organization, announced a new category this year: outstanding bar program.
Cocktails are officially big time.
But say I'm not a cocktail nerd: What does all this mean to me? I still just want a good drink and a nice, amiable environment in which to drink it.
I've been to many of Food & Wine's 50 Best Bars in America and Drink International's World's 50 Best Bars and, while they're both a really great list of bars, I've been treated like a total jerk at some of those establishments and adulated at others. Between the extremes are real, genuine experiences that help us relax, kick back, and enjoy our company -- for me, the true meaning of having a drink. In honor of those places, I'm once again distinguishing the top five cocktail "experiences" I had this year.
5. Old Fashioned -- Sother Teague (formerly of Rye, New York; now at Amor y Amargo, New York)
It's not often that a fully employed man in his mid-thirties -- neither artist nor musician -- is greeted with enthusiasm and genuine care in the heart of one of the coolest neighborhoods in the world, but when I walked into Rye I found an oasis among the affect and artifice of Williamsburg. There, I met a barman I believe would genuinely treat both hipster and has-been to a decent drink and a story and send them on their way, warmer and wiser. That man: Sother Teague. Former test chef for Alton Brown, Sother not only handed me the very definition of an Old Fashioned, he also penned his schedule on his business card and beckoned me back. I'll definitely return, wherever he goes.
4. Negroni -- Tupac Kirby and Miguel Figueredo (The Cocktail Room, Madrid, Spain)
Tupac just couldn't stop smiling and jumping around, his arms flailing as he gesticulated. I felt like I was in slow motion or, perhaps, he was going 100 mph. What was even more surprising is that Tupac, and his slightly mellower partner, Miguel, had just opened the Cocktail Room, which would sap the energy of just about anyone else. Part teaching center, cocktail paraphernalia store, and gathering place for the new Spanish cocktail intelligentsia, you can learn to taste gins or how to flair bartend. What I learned is that if you don't have the love and enthusiasm that these guys have for the craft, you don't deserve to be called a bartender in the same breath.
3. Cold Hot Chocolate -- Craig Schoettler (Aviary, Chicago)
Aviary isn't a bar in the traditional sense. And Craig isn't a bartender in the traditional sense. Aviary is next to Next, and is the cocktail arm of Grant Achatz's culinary empire that thrives on innovation. You sit down as if in a restaurant and order cocktails that may be frozen in an ice ball, put together (forming a two-in-one cocktail) or rested, in a bed of botanicals. They're prepared in a state-of-art cocktail bar/kitchen/assembly line. Sound confusing? It may well be. So, when everyone from the server to the "Chef-de-Cocktails" is gracious and happy to explain, you understand that in one way they fit the most classic of definition of a great bar: by offering an extraordinary level of hospitality.
2. Rob Roy -- Arash Hanjianpour (Candelaria, Paris, France)
If you go to Paris and are hankering for a taco, Candelaria is the place for you. But behind the slim entryway, where you'll need to learn the phrase excusez moi, there is a door that leads to a secret bar that may as well be the bastard child of both PDT and Mayahuel from New York City. Run by Josh Fontaine and Carina Tsou, both formerly of Paris' famed Experimental Cocktail Club, the cocktails here are solid expressions of the new cocktail movement and are far better than stolid, old Parisian cocktail rooms where it's common to receive a middling cocktail for $45 (seriously). My Rob Roy, served by one of the nicest guys you could expect to meet, Arash, was expertly made as he calmly endured a busy night with such annoying requests as this one made by a whiny British expat: "Can I please have a Mint Julie?" (Squeeze your nose at the end for the full effect.)
1. Martinez Sour -- Justin Pike (Tasting Kitchen, Venice, L.A.)
I really can't mention Justin Pike without mentioning John Coltharp, and I can't mention either of them without mentioning the beautiful and charming Courtney Knapp, who is a friend, cocktail aficionado, and whose fiancé, Conor Friedersdorf, is an Atlantic staff writer. Courtney introduced me to Justin and John earlier this year and, because of their warm hospitality and great drinks, I made a special effort to return to La La Land, Los Angeles. Upon return, I wasn't disappointed. Justin made me the best cocktail I had all year: a barrel-aged Martinez (gin, sweet vermouth, maraschino, and bitters) with lemon, sugar, and egg whites.
Illustration: Derek Brown.