Study of the Day: Why Dieters Should Still Eat Dairy Products
A calorie-restricted diet with protein from milk, cheese, yogurt, and other dairy protects bones during weight loss, new research shows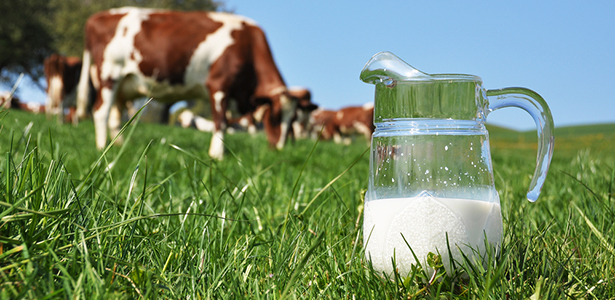 PROBLEM: To lose weight, most people count calories and reduce their food intake indiscriminately. In the process, they fail to consider bone mass, which peaks in young adulthood and deteriorates faster when dieting.
METHODOLOGY: McMaster University researchers led by Andrea Josse recruited 90 women who were overweight or obese, and instructed them to eat low, medium, or high amounts of dairy foods coupled with higher or lower amounts of protein and carbohydrates for 16 weeks. The investigators monitored their bone health as well as their calcium and vitamin D levels throughout, and enrolled the participants in a weekly fitness program that included daily aerobic exercises and two sessions of circuit training.
RESULTS: Participants who consumed calorie-restricted diets high in protein and dairy showed no change in bone loss, an increase in circulating vitamin D levels, and the greatest improvements in markers of bone formation.
CONCLUSION: Dieters should eat dairy products rich in protein to protect their bones during weight loss.
IMPLICATION: People trying to shed pounds should consider diet composition, not just calories. The authors say in a statement that young women in particular should consume more dairy-sourced protein to decrease their risk of diseases like osteoporosis later in life.
DISCLOSURE: The authors' work was supported by the Dairy Farmers of Canada, The U.S. Dairy Research Institute, and the Canadian Institutes of Health Research.
SOURCE: The full study, "Diets Higher in Dairy Foods and Dietary Protein Support Bone Health During Diet- and Exercise-Induced Weight Loss in Overweight and Obese Premenopausal Women," is published in the Journal of Clinical Endocrinology and Metabolism.
Image: Alexander Chaikin/Shutterstock.