Study of the Day: Want to Improve a Woman's Driving Skills? Flatter Her
New research from the University of Warwick shows that a woman's confidence clearly affects her ability to perform basic spatial tasks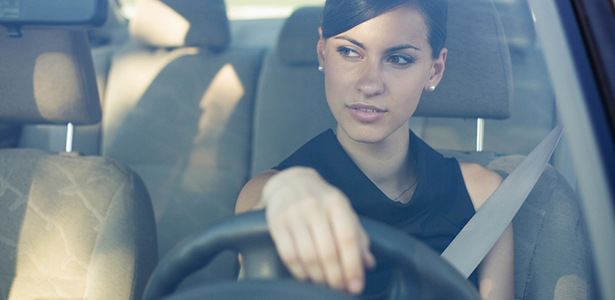 PROBLEM: Previous studies -- and far too many sexist jokes -- have discussed how women are not as skilled as men when it comes to tasks like parking and map-reading that require spatial awareness. University of Warwick psychologist Zachary Estes decided to find out if confidence could account for this gender difference.
METHODOLOGY: Together with University of Georgia Health Center's Sydney Felker, Estes recruited 545 students for four experiments involving a 3-D mental rotation task that measures a person's spatial skills. In one key trial, the authors manipulated each respondent's level of confidence by either complimenting or criticizing their performance in an unrelated exercise before administering this test.
RESULTS: When the scientists made women feel more confident about themselves, their ability to perform the mental rotation task improved.
CONCLUSION: Boosting a woman's confidence makes her better at spatial tasks.
IMPLICATION: Flattery helps. "Our research suggests that by making a woman feel better about herself, she'll become better at spatial tasks," says Estes in a statement. "So a little bit of confidence-boosting may go a long way when it comes to reversing the car into a tight parking spot."
SOURCE: The full study, "Confidence Mediates the Sex Difference in Mental Rotation Performance" (PDF), is published in the journal Archives of Sexual Behavior.
Image: Polina Nefidova/Shutterstock.