Study of the Day: There Are No Winners in an Overcrowded Mall
New consumer research on "accidental interpersonal touch" shows why retailers should hate jam-packed stores as much as holiday shoppers.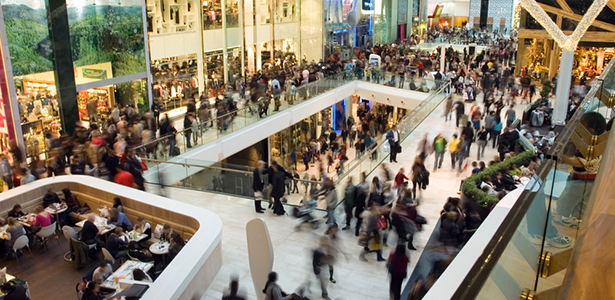 PROBLEM: These days, many shoppers will very likely feel the clammy touch of a stranger when they head to the mall. Retailers love this, of course, as they probably consider the sight of people jostling to buy their goods a strong economic indicator. But how does "accidental interpersonal touch" actually affect customer satisfaction and behavior?
METHODOLOGY: Queensland University of Technology marketing professor Brett A. S. Martin conducted a series of field experiments in southern England. To test the effect of a stranger's touch on shopping times and customer evaluations, he instructed some relatively attractive people in their 30s to either briefly brush against shoppers or to just stand near them. As soon as the customers left the store, he logged their shopping times and asked them to share their impressions of the store and the item they were considering.
RESULTS: The shoppers who were lightly touched spent less time in the store and reported more negative brand evaluations, more negative product beliefs, and less willingness to pay than the customers who were left in peace. The effect was especially detrimental when male strangers initiated the contact.
CONCLUSION: Men and women who are accidentally touched while shopping are more likely to leave a store in a hurry and to dislike the product they were looking at.
IMPLICATION: Although retailers try to drive as many customers to their stores as possible, overcrowding may drive them away as well. As Martin puts it in a statement: "For managers, a stranger's touch in the store means the money walks out of the store."
SOURCE: The full study, "A Stranger's Touch: Effects of Accidental Interpersonal Touch on Consumer Evaluations and Shopping Time," is published in the Journal of Consumer Research.
Image: Dmitrijs Dmitrijevs/Shutterstock.