Study of the Day: Tax the Candy Makers, Not the Consumers
Iowa State University economists analyze the effects of taxing sweeteners at the processing stage instead of at the checkout counter.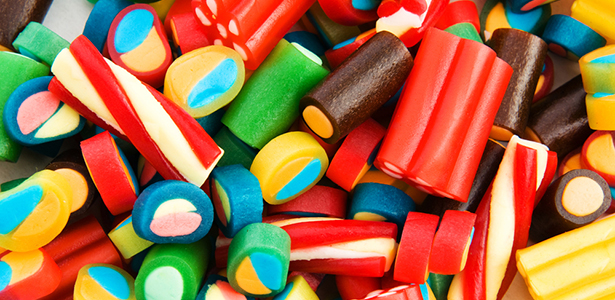 PROBLEM: Many policymakers agree that charging more for sweetened, high-calorie food may help curb the spread of obesity. But what's the best way to levy a sin tax on sweets?
METHODOLOGY: Iowa State University economists John Beghin and Helen Jensen collected information from government and private sources on various industrial food inputs, including sugar and corn syrup. They then analyzed the data for the probable effects on prices and caloric intake of taxing ingredients versus taxing the final goods.
RESULTS: Charging a tax at the processing stage would raise in-store prices less than a direct tax on the end product. This method would also motivate food manufacturers to reduce the amount of sweeteners they use and to opt for lesser-taxed artificial sweeteners with fewer calories instead of higher-taxed sweeteners. The authors add that the alternative of charging at the checkout counter would be especially burdensome for poorer economic groups.
CONCLUSION: Lawmakers should consider taxing ingredients instead of the final products. Beghin says in a news release, "You can abate the same number of calories without having consumers face such high prices."
CAVEAT: The authors note that they cannot make any claims about lowering obesity since their research only considers calories in food.
SOURCE: The full study, "Taxing Sweets: Sweetener Input Tax or Final Consumption Tax?" (PDF) is published in the journal Contemporary Economic Policy.
Image: Elnur/Shutterstock.