Study of the Day: Sexting Involves a 'Very Small Minority' of Minors
New research in the journal Pediatrics suggests that fears about this modern-day deviance may be overblown by frightened parents, schools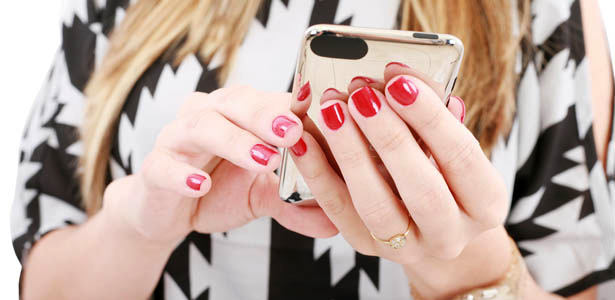 PROBLEM: Most would agree that sexting -- appearing in, creating, or receiving sexual images or videos via cell phone or the Internet -- is bad and may even be criminal when minors are involved. But just how widespread is this modern-day deviance?
METHODOLOGY: Researchers at University of New Hampshire's Crimes Against Children Research Center surveyed 1,560 Internet users ages 10 through 17 about their experiences with sexting.
RESULTS: About 2.5 percent of the respondents participated in sexting in the past year. Only one percent, however, involved images that could potentially violate child pornography laws, which draw the line on images that showed "naked breasts, genitals, or bottoms." Sexual images of youth were rarely distributed online as well. In a related survey involving teens, 90 percent said the images they created did not go beyond the intended recipient.
CONCLUSION: The percentage of minors who send or receive nude pictures is very low.
IMPLICATION: Concerns about teen sexting may be overblown. Lead author Kimberly Mitchell says in a statement: "Lots of people may be hearing about these cases discovered by schools and parents because they create a furor, but it still involves a very small minority of youth."
SOURCE: The full study, "Prevalence and Characteristics of Youth Sexting: A National Study," is published in the journal Pediatrics.
Image: David Castillo Domenici/Shutterstock.