Study of the Day: People Who Eat More Fish Enjoy Improved Memory
MRI scans show that people who consume this seafood once a week -- in baked or broiled form -- preserve more gray matter than others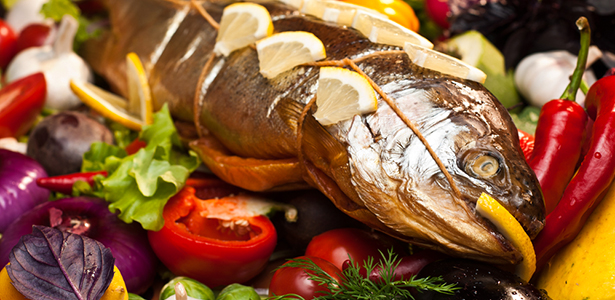 PROBLEM: More than five million Americans suffer from Alzheimer's disease, an incurable, progressive brain disorder that slowly destroys memory and cognitive skills. Can eating fish fight off this awful sickness?
METHODOLOGY: Researchers led by University of Pittsburgh's Cyrus Raji recruited 260 healthy individuals who previously shared their fish consumption habits in the National Cancer Institute Food Frequency Questionnaire. Each patient underwent 3-D volumetric brain MRIs, and the scientists used voxel-based morphometry to model the relationship between weekly fish consumption and brain structure at baseline and 10 years later. The investigators controlled for age, gender, education, race, obesity, physical activity, and the presence of apolipoprotein E4, a gene that increases the risk of developing Alzheimer's.
RESULTS: Participants who consumed baked or broiled fish on a weekly basis preserved more grey matter in areas at risk for Alzheimer's disease and exhibited higher levels of working memory. Interestingly, eating fried fish did not improve brain health.
CONCLUSION: People who eat baked or broiled fish every week may be reducing their risk of developing degenerative brain diseases.
SOURCE: The study, "Regular Fish Consumption Is Associated With Larger Gray Matter Volumes and Reduced Risk for Cognitive Decline in the Cardiovascular Health Study," was presented yesterday at the annual meeting of the Radiological Society of North America.
Image: Alexey Rozhanovsky/Shutterstock.