Study of the Day: How to Overcome Math Anxiety Before a Big Test
New research from the University of Chicago shows that fretful math students need to learn how to calm down before dealing with numbers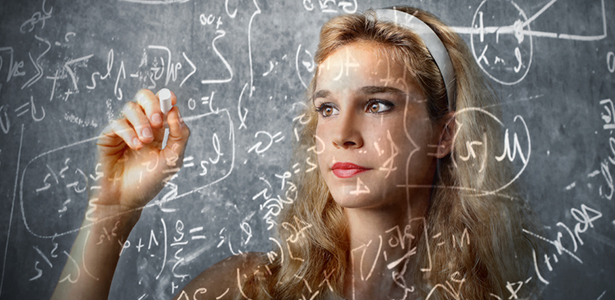 PROBLEM: Math anxiety is tied to low scores in school exams and standardized tests. Is there a way for these fretful students to succeed with numbers?
METHODOLOGY: University of Chicago scientists Ian Lyons and Sian Beilock used a pre-test to recruit college students who were either math-anxious or unperturbed by numbers. They then used fMRI or real-time brain imaging to observe the participants as they watched a screen that indicated when they were about to perform difficult math or spelling tasks and performed the foreshadowed type of problems.
RESULTS: Students who worry about math but scored well nonetheless tended to activate a network of brain areas in the frontal and parietal lobes involved in controlling attention and regulating negative emotional reactions, right when they were signaled of an impending math task. Participants who were not nervous about numbers to begin with did not register significant activation in brain areas linked to attention, emotion, and quantitative performance.
CONCLUSION: Math-anxious students need to focus on controlling their emotions before tests begin.
IMPLICATION: The researchers say in a statement that simply providing additional quantitative instruction may not necessarily lead to math success. Instead, teaching students steps to overcome their fear of number-crunching may need to be added to school curricula.
SOURCE: The full study (PDF), "Mathematics Anxiety: Separating the Math From the Anxiety," is published in the journal Cerebral Cortex.
Image: olly/Shutterstock.