Study of the Day: How to Make Kids Eat the Vegetables They Hate
Most children are physiologically predisposed to dislike bitter vegetables. New research shows how to get them to eat veggies anyway.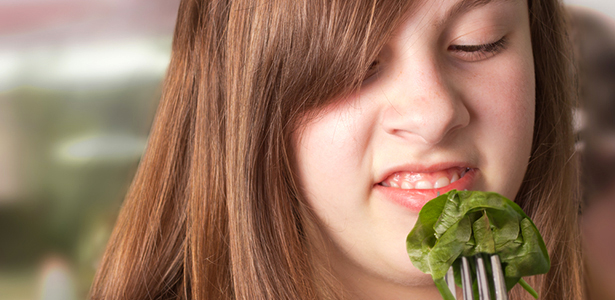 PROBLEM: When it comes to food, children are pretty easy to please. Unlike health-conscious grown-ups who care about nutrition or foodies who factor in points for presentation, all most kids care about when they eat is flavor. Sweet is good; bitter is very, very bad. So how can parents, who've overcome the genetic predisposition against tart-tasting food that afflicts about 70 percent of us, compel kids to eat the healthful veggies they've been programmed to hate?
METHODOLOGY: For seven weeks, Temple University obesity researcher Jennifer Orlet Fisher served broccoli at snack time to 152 preschool-aged children and analyzed the effect of offering them various dips.
RESULTS: Adding 2.5 ounces of ranch dressing to a serving of vegetables helped bitter-sensitive children eat 80 percent more broccoli. Low-fat and regular versions of the dip were equally effective.
CONCLUSION: Low-fat dips can help children accept bitter food like broccoli or Brussels sprouts. Though ranch dressing was used in the experiment, Fisher notes in a statement that applesauce, hummus, or a yogurt-based dip can work as well.
SOURCE: The full study, "Offering 'Dip' Promotes Intake of a Moderately-Liked Raw Vegetable Among Preschoolers With Genetic Sensitivity to Bitterness," is published in the Journal of the American Dietetic Association.
Image: littleny/Shutterstock.