Study of the Day: Drinking Alcohol Fuels the Desire for Unsafe Sex
New research shows that liquor consumption affects a person's intention to have unprotected sex, one of the leading causes of HIV infection
New research shows that liquor consumption affects a person's intention to have unprotected sex, one of the leading causes of HIV infection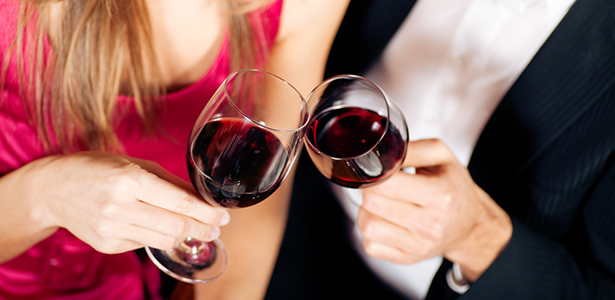 PROBLEM: Alcohol consumption has long been implicated in the incidence of unsafe sex, the leading cause of HIV infection. It's been unclear, however, if inebriation is the sole cause of this behavior or if personality traits are behind both liquor consumption and risky sex.
METHODOLOGY: Investigators in the Centre for Addiction and Mental Health in Toronto, Canada, conducted a meta-analysis of 12 experiments that tested the cause-and-effect relationship between alcohol consumption and the intention to engage in unsafe sex. In these experiments, the researchers randomly allocated the participants to a drinking group or a sober group, and measured their intention to have sex without a condom.
RESULTS: The more alcohol participants consumed, the more willing they were to engage in unsafe sex. An increase in blood alcohol level of 0.1 mg/mL increased the indicated likelihood of engaging in risky sex by five percent. For most Americans, this amounts to about four drinks for women and five for men.
CONCLUSION: Alcohol fuels the desire to engage in unsafe sex.
IMPLICATION: HIV/AIDS prevention programs should include efforts to reduce heavy drinking, which in itself also weakens the immune system. As lead author Juergen Rehm, puts it in a statement: "Drinking has a causal effect on the likelihood to engage in unsafe sex, and thus should be included as a major factor in preventive efforts for HIV."
SOURCE: The full study, "Alcohol Consumption and the Intention to Engage in Unprotected Sex: Systematic Review and Meta-Analysis of Experimental Studies," is published in the journal Addiction.
Image: Kzenon/Shutterstock.