Study of the Day: Antiretrovirals Radically Cut Risk of HIV Infection
The journal Science hails the trial that showed HIV drugs reduce the risk of transmission by 96 percent as the "breakthrough of the year."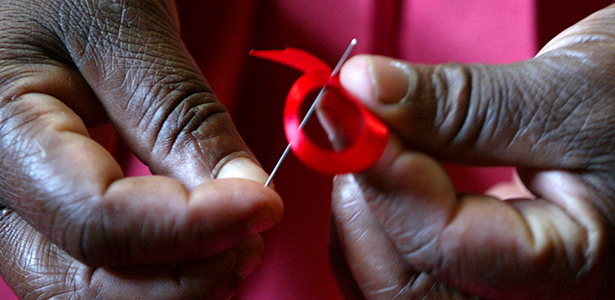 PROBLEM: Before results of the groundbreaking study known as HPTN 052 was first reported in May, there was considerable debate on the role of antiretroviral drugs in the war against HIV/AIDS. Though the ability of ARVs to reduce the viral load or the amount of HIV in an infected person was known, many doubted if these pills could also prevent transmission to uninfected sexual partners.
METHODOLOGY: In 2005, researchers led by University of North Carolina's Myron Cohen recruited 1,763 heterosexual couples with one HIV-infected partner from nine countries (Brazil, India, Thailand, the United States, Botswana, Kenya, Malawi, South Africa, and Zimbabwe). They administered ARVs to half of those who were HIV-infected and waited for the other infected participants to show signs of severe immune damage or AIDS before offering them treatment.
RESULTS: Given the astounding findings -- people infected with HIV are 96 percent less likely to transmit the virus to their partners if they take ARVs -- an independent monitoring board halted the clinical trial in May, five years ahead of schedule. They decided that all infected participants should receive the drugs at once and that the public should be informed of the findings as soon as possible.
CONCLUSION: ARVs can treat HIV in infected patients and significantly cut transmission rates.
IMPLICATION: Jon Cohen, who wrote about HPTN 052 for the journal Science's just-released "Breakthrough of the Year" issue, notes that ARVs will not singlehandedly end HIV/AIDS. "But, combined with three other major biomedical preventions that have proven their worth in large clinical studies since 2005, many researchers now believe it is possible to break the back of the epidemic in specific locales with the right package of interventions."
SOURCE: The full study, "HPTN 052: A Randomized Trial to Evaluate the Effectiveness of Antiretroviral Therapy Plus HIV Primary Care versus HIV Primary Care Alone to Prevent the Sexual Transmission of HIV-1 in Serodiscordant Couples," was conducted by the HIV Prevention Trials Network and published in the New England Journal of Medicine.
Image: Antony Njuguna/Reuters.