Study of the Day: 8-Month-Old Babies Can Tell Right From Wrong
New research shows that infants gain an understanding of fairness and punishment earlier than anybody previously thought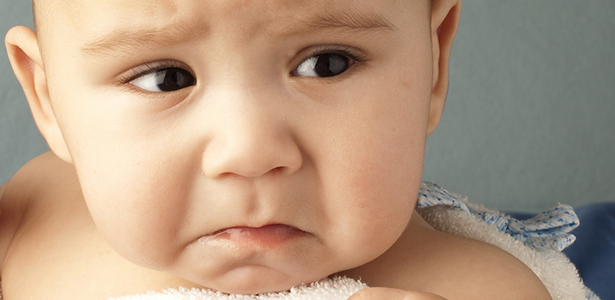 PROBLEM: Though our neighborly ways make us vulnerable to being cheated and exploited, we've survived as intensely social creatures. University of British Columbia evolutionary psychologist Kiley Hamlin decided to find out how.
METHODOLOGY: Together with researchers Karen Wynn, Paul Bloom, and Neha Mahajan, Hamlin tested the ability of 100 babies to judge social behavior in scenarios where some puppets were less than nice. In one setup, the infants chose their favorite animal hand puppets after watching them either give or take away toys from other "good" or "bad" puppets. The scientists also examined 64 older infants aged 21 months, who were asked to reward or punish characters that previously helped or harmed another puppet.
RESULTS: Five-month-old infants uniformly liked the puppets that acted positively toward their fellow puppets. Eight-month-old babies, however, were more selective. They exhibited a preference for puppets that were friendly over those that were mean. The older infants physically manifested this inclination by taking treats away from the bad puppets and giving them to the good ones.
CONCLUSION: By eight months, babies can comprehend the notion of reciprocity and can evaluate complex social situations.
IMPLICATION: The findings provide new insights into the protective mechanisms humans use to choose social alliances. Hamlin says in a statement: "From as early as eight months, we are watching for people who might put us in danger and prefer to see antisocial behavior regulated."
SOURCE: The full study, "The Richness of Early Social Evaluation," is published in the journal Proceedings of the National Academy of Sciences.
Image: Aaron Amat/Shutterstock.