Oranges for All! The Project That Brings Produce to People in Need
For five months out of the year, a small army of volunteers spreads across New Orleans picking fruit from neglected trees and transporting it to food banks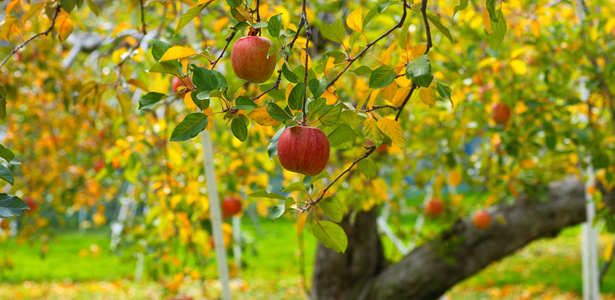 From November to March, New Orleans trees grow heavy with satsumas, grapefruit, tangerines, Calamondin oranges, Meyer lemons, Louisiana sweets. But as citrus season goes on, many urban fruit tree owners don't have the time or energy to continue harvesting, and the fruit goes to waste. Meanwhile, thousands of households within the same city struggle with hunger.
Enter the New Orleans Fruit Tree Project. Modeled after the existing Portland Fruit Tree Project, the program promotes equitable access to healthy, locally-grown food by enlisting volunteers to harvest fruit from registered urban fruit tree properties and donating the harvests to food pantries. There are currently about 30 trees registered and around 60 volunteers on hand to do four harvests a week, according to Megan Nuismer, who began the program last January after moving to New Orleans to work on the Hollygrove community farm for an AmeriCorps Vista position.
"There was a house in the [French] Quarter that had a grapefruit tree that was two stories tall and forty years old and gave off hundreds and hundreds of grapefruits every year," Nuismer said. Volunteers were able to harvest 500 pounds of grapefruit from one such tree without even getting on a ladder. Although occasional orchard cleanings have generated 1,400 pounds of fruit at a time, Nuismer and company focus on more immediately accessible urban harvests. "People buy houses that come with trees and don't know what to do with them," Nuismer said. "A lot of fruit tree owners who find out [about us] get excited because they're able to donate, but also just to reduce the weight."
Volunteers drop off the collected food three times a week at Second Harvest Food Bank, the primary food bank for the greater New Orleans area, and, in 2005, declared the largest food bank in the world. Last year's harvests saved over 2,500 pounds of fruit, which then contributed to the larger meal boxes that Second Harvest distributes to local families.
One in eight people in New Orleans is struggling with hunger, according to the Second Harvest Food Bank. More than one-third of client households have to choose between paying for food or rent, and nearly half have to choose between food or utilities. When faced with these trade-offs, people often opt for low-cost, high-energy fast food options, which are also low in nutritional value. Promoting access to sustainable sources of healthy food helps offset this imbalance.
Although the project has been positively received, there is no shortage of fruit to gather. The current challenge lies in getting word out to the community and to fruit tree owners. "We're flyering, we're doing coffee shops, we're going to neighborhood association meetings," Nuismer said. In addition to outreach efforts by project members, print-outs are available on the website for anyone to distribute. And the project is steadily growing. In October, the City of New Orleans awarded the project a $10,000 Wisner grant, which will go toward getting a truck and more ladders.
Community-led redistribution of surplus food in urban areas is a nascent idea, but similar fruit tree projects are already cropping up in Richmond, Vancouver, Santa Cruz, and Colorado. They might differ in scope and type of produce, but these harvesters are all taking a grassroots approach to reducing waste and strengthening communities.
Image: Norikazu/Shutterstock.