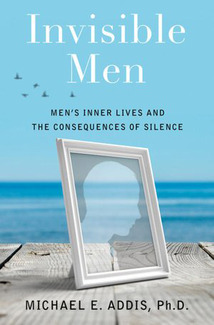 Several years ago I was working in an inpatient psychiatric unit in the Pacific Northwest. As a psychology intern, my job was to come in early, read through the charts of the patients admitted the previous evening, and be prepared to do their intake interviews by 8:00 a.m. After six years of doctoral training, this was my first exposure to persistent and severe human suffering of the type that frequently turns into a crisis.
Often, patients were admitted because they had attempted to harm themselves, or they were at risk of harming themselves, or they had begun to lose touch with reality in a variety of ways. As tragic as each of these individual cases was, there were certain similarities that kept returning as I read about more and more of them. In many of the cases the patient was a woman. There was often overt relationship conflict involved, either with a significant other or with family members. Frequently there was a fairly lengthy history of psychiatric treatment in the patient's file. Patients were also often strapped for resources and living at or below the poverty line.
One morning, in mid-winter, I picked up a chart that struck me as quite different from the very first page. Patrick was a white, middle-aged, married man with no history of previous psychiatric illness. His chart contained only a brief description of the events that preceded his admission to the hospital. Apparently, Patrick's wife was out for the evening, and his teenage son was supposed to be spending the night at a friend's house. However, following a change of plans, Patrick's son returned earlier than expected and discovered his father sitting on the couch with a loaded shotgun pointed at his head. His son called 911, the police came, and Patrick was taken to the E.R. When asked what he was intending to do with the shotgun, Patrick replied simply, "End it." In response to my question asking why he wanted to take his own life, he stated only "Enough is enough" and refused to elaborate.