In Defense of Iowa's Food
Yes, meatloaf, casseroles, and other comfort meals can be found in church basements across all of Iowa's 99 counties, but this is a state that knows its food and wine.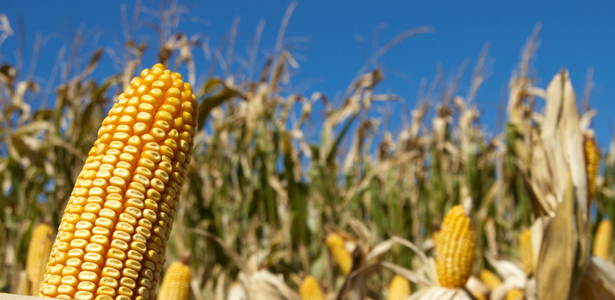 When I read Stephen Bloom's screed against our mutually-adopted home state I was, like many Iowans (including his boss at the University of Iowa), insulted. I could not figure out which aspect bothered me more. My world revolves around food, and Bloom seems to have gleaned his information about what we eat in Iowa from a high school production of The Music Man.
Comfort food reigns supreme. Meatloaf and pork chops are king. Casseroles (canned tuna or Tatertots) and Jell-O molds (cottage cheese with canned pears or pineapple) are what to bring to wedding receptions and funerals. Everyone loves Red Waldorf cake. Deer (killed with a rifle is good, with bow-and-arrow better) and handpicked morels are delicacies families cherish.
I do not mean to claim that these dishes cannot be found in Lutheran church basements in all 99 counties, even if he is wrong about cottage cheese being in Jell-O molds (the cottage cheese is served on the canned pears, or more often on cling peaches), and even if, as a restaurant professional for 32 years, I've never heard of "Red Waldorf cake" nor has my fifth-generation Iowan wife. We think he must mean red velvet cake, which is common, though not nearly as common as the magnificent pies that are baked here. All this food can indeed be "comforting," but as in so many other parts of his diatribe, Bloom chooses a couple small examples of something he's seen here and concludes that it must be so for everyone across state.
The morels he mentions are quite good, and Iowa is one of the best places in America to hunt for them if you are so inclined, but it's also a great place to hunt for porcini, hen o'the woods, goats beard, coral, puffballs, and oyster mushrooms.
New Jersey, where Bloom was raised, had three James Beard Award semi-finalists this year. Iowa, with one-third the population of New Jersey, had four. New Jersey boasts three chapters of Slow Food. Iowa has eight, including the nation's first high school chapter. Iowa also has more farmers' markets per capita than any state in the country. Iowa is home to the Leopold Center for Sustainable Agriculture, the Seed Savers Exchange, and Practical Farmers of Iowa. We have award-winning microbreweries, distilleries, and last year Cedar Ridge Winery garnered Iowa's first 90 score from Wine Spectator magazine.
Like Bloom, I moved here 20 years ago, from a job teaching at the New England Culinary Institute. Unlike him, though, I have come to love my adopted home and have seen almost nothing but improvements in the Iowa food scene over those decades. Yes, people still like their pork, but it is now likely to come from Niman Ranch (also an Iowa original) or from a CSA run by one of Iowa's many young, up-and-coming organic farmers rather than a hog lot. It is also likely to be served, as it was in my restaurant just last night, crusted with cumin seeds and garnished with a tart cherry compote and house-pickled chiles. Bloom has eaten at my restaurant more than once, and probably at many of the other great restaurants in Iowa City and in smaller towns like Washington and Mt. Vernon and Oxford. He even co-wrote a book about Oxford, so I'm sure he knows Augusta, and knows that food in Iowa is so much more than meatloaf, pork chops, and casseroles.
I don't hunt. Nothing against it, just not my thing. Neither is NASCAR. Yes, a lot of Iowans enjoy both, but that's true just about anywhere outside Manhattan and Berkeley. My neighbor across the street is a hunter though, and what he found most discouraging about the article was that Bloom suggested hunting turkey with a rifle, which is illegal (and more than a little foolish).
The point of his story, I think, was supposed to be about the Iowa Caucuses, an event I participate in with vigor every cycle. I've never seen food served at any of the seven I have attended, let alone the fare he described, but maybe that's a Republican thing.
He makes no mention of it, but I wonder if Bloom has ever participated in RAGBRAI -- the oldest, longest, and largest non-competitive bicycle ride in the world. And you guessed it, it's in Iowa. It's also quite possibly the only way to ride 475 miles and gain weight, but that's because the food is so good. I used to be a rider, but I now cook for one of the teams, preparing a fresh meal from local ingredients procured from intelligent farmers -- each possessing all their teeth and digits -- along the way, at every stop along the seven-day ride from the Missouri River to what he calls the "skuzzy river towns" of the Mississippi. If he were to ride with us he might get another, far more positive (and more accurate) picture of Iowa, its people, and its food.
On one such ride, a group of New Yorkers, one of them a first-timer, was riding out of town on the first day. They were explaining, in their thick Brooklyn accents, to the newbie in the group, some things he'd need to know. What stuck out was one caution: "There's somethin' I wanna tell ya 'bout these Iowans. They smile and wave a lot. They don't mean nothin' by it."
The thing is, though, we do mean something by it, whether on that ride, or from the front porch, or even the seats of our pickup trucks. We mean that we care about people and we want them to be safe and happy. We also want them to be well fed, and we do it very well here.
Image: Paul Orr/Shutterstock.